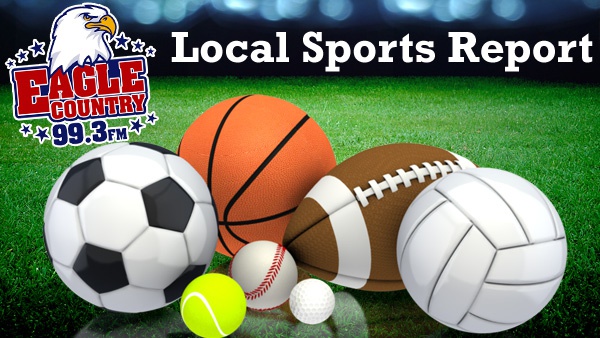 Batesville, Switzerland County, Rising Sun, and Jac-Cen-Del win and move on in softball sectionals.
Please report missing scores and statistics to 888-537-9724 or email sports -at- eaglecountryonline.com.
BASEBALL
East Central 9, Jennings County 5 – EC won its regular season finale thanks in part to the hot bat of Reid Cleary, who hit a single, double, and triple for 3 RBI. Trojans pitcher Colton Colegate pitched 4.0 innings with 2 hits, 2 walks, and a strikeout. Mitch Behrle pitched 1.2 innings with 3 Ks and one unearned run to earn the win. East Central tied Franklin County, South Dearborn, and Batesville for the 2019 EIAC baseball championship.
Milan 9, Rising Sun 4 – Milan's victory gives them a share of the ORVC championship.
2019 ORVC champs. #weRmilan pic.twitter.com/36Y3Qs2h3x

— Milan Athletics (@MilanAthletics) May 21, 2019
North Decatur 7, Jac-Cen-Del 2
SOFTBALL
IHSAA 3A Sectional 29 at Madison – First Round
Batesville 8, Lawrenceburg 1 – Batesville advances to play Greensburg in the sectional semi-finals on Wednesday, May 22.
The Batesville Bulldogs advance in Sectional play with a win over the Lawrenceburg Tigers.
Go Bulldogs!
Photo credits @BrooksWerner2 #BvilleBulldogs pic.twitter.com/ZrjsaOWCUY

— Paul Ketcham (@KetchamPaul) May 21, 2019
IHSAA 2A Sectional 45 at Switzerland County – First Round
Switzerland County 10, South Ripley 0 – Switzerland County moves on to play against Milan in the semi-finals on Tuesday, May 21.
IHSAA 1A Sectional 60 at Rising Sun – First Round
Jac-Cen-Del 19, South Decatur 9 – JCD will meet Rising Sun in the sectional semi-final round on Tuesday, May 21.
Rising Sun 10, Oldenburg Academy 0 – Rising Sun advances to play Jac-Cen-Del in the semi-finals on Tuesday, May 21.