Report missing high school sports scores and stats to news@eaglecountryonline.com.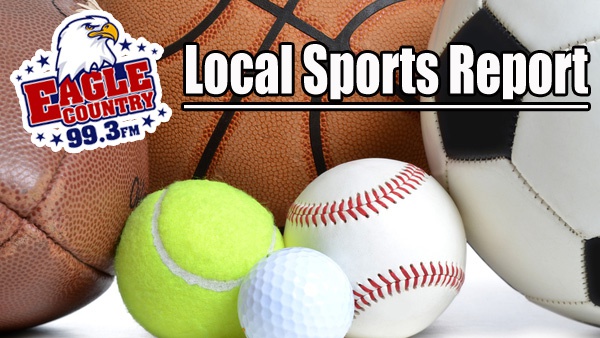 FRIDAY, MAY 19
BASEBALL
Franklin County 6, Cambridge City Lincoln 4
Avery Harrison, Trevor Moizuk (FC): 2 RBI each
Jac-Cen-Del 12, South Ripley 4
Brady Borgman (JCD): 2-3, 3 runs, HR, 2B, 3 RBI
Landon Comer (JCD): 1-3, 3 RBI; 6.1 IP (W), 7 hits, ER, 7 K
Shawe Memorial 7, Oldenburg Academy 3
Madison 10, Batesville 1
SOFTBALL
East Central 4, Franklin County 0
Lawrenceburg 6, Switzerland County 3
Brooklyn Couch, Meghan Heinsman, Jill Cavanaugh (LB): HR each
Batesville 8, North Decatur 7
Marlee Obermeyer, Iris Kopp (BV): 2 RBI each
SATURDAY, MAY 20
GIRLS TENNIS
East Central 3, Lawrenceburg 2 - The Lady Trojans will take on Connersville in the first round of regional play on Tuesday at Richmond. The winner will play Centerville or Blue River Valley for the regional championship on Wednesday.
Girls Tennis bringing home the Sectional Championship today!!! #ECtennis #WeareEC #SurviveandAdvance pic.twitter.com/y5xvXYRKjh

— East Central Tennis (@ECTrojanTennis) May 20, 2023
BASEBALL
South Dearborn 10, Switzerland County 0
Hunter Gates (SD): 2-3, 3 runs, 2 RBI
Logan Thies, Adam Kunkel (SD): combined three-hitter
Austin 12, Rising Sun 2
Austin 10, Risin Sun 0
Batesville 13, North Decatur 0
Chris Lewis, Carter Bohman, Cade Kaiser (BV): 2 RBI each
Jaiden Kuria, Alex Baumer, Jackson Tracy (BV): combined two-hitter
SOFTBALL
Lawrenceburg 9, Milan 3
Brooklyn Couch (LB): 2-3, run, 2B, 3 RBI