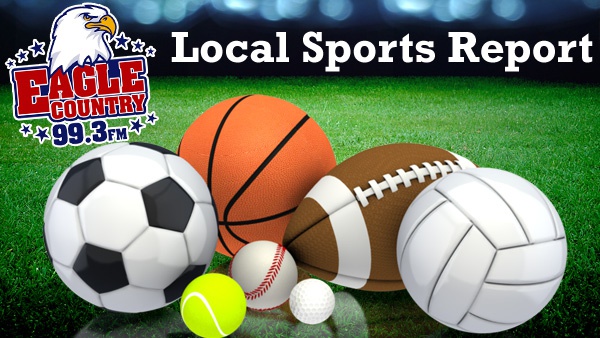 East Central repeated as IHSAA Girls Track & Field Sectional champions Tuesday.
Please report missing scores and statistics to 888-537-9724 or email sports -at- eaglecountryonline.com.
SOFTBALL
Greensburg 10, Lawrenceburg 0
South Dearborn 18, Madison 1 – South Dearborn exploded for 18 hits in the victory. Abby Hensley starred with 2 hits and 4 RBI. Graci Cornett hit a home run and a double in recording 3 RBI. Cornett also started the game and struck out 7 hitters while surrendering just 2 hits in 5 innings of work.
East Central 6, Franklin County 5
Milan 6, Batesville 4 – Erin Widener did it all for Milan. She started the game and threw all 7 innings with 5 strikeouts, 8 hits, a walk, and 3 earned runs. Widener also hit a double with 3 RBI. Courtney Bruns added a solo homer and 2 runs for Milan. Taryn Cline was 2-for-4 with 2 RBI and a run scored.
Rising Sun 13, Southwestern 0 – Rising Sun amassed 15 hits in the runaway win. Sydney Bostic and Cora Poling each had a home run, 2 RBI and 3 runs. Lindsay Montgomery had a triple and 3 RBI. Emma Levi went 3-for-3 with 2 RBI and a run scored. Bostic had 6 Ks in 5 innings to earn the win.
TRACK & FIELD
IHSAA Girls Track & Field Sectional at Franklin County
East Central repeated as IHSAA sectional champions on Tuesday. EC's 177 points bested second-place Batesville's 92 and third-place Franklin County's 87 at the 13-team meet.
East Central individual sectional champions included:
100 Meter Dash – Eva Grimm, 12.37
200 Meter Dash – Eva Grimm, 25.66 (new sectional record)
400 Meter Dash – Ellie Lengerich, 1:00.71
800 Meter Run – Lily Greiwe, 2:23.32
4x100 Meter Relay – Brianna Lobenstein, Alicia Rosemeyer, Emma Fey and Eva Grimm, 49.88
4x400 Meter Relay – Eva Grimm, Ellie Lengerich, Lily Greiwe, and Emma Fey, 4:04.99 (new sectional record)
4x800 Meter Relay – Lily Greiwe, Emilee Wedding, Ellie LEngerich and Emma Fey, 9:49.78
High Jump – Ellie Lengerich, 5'2"
Discus Throw – Logan Cox, 122'10"
South Ripley senior Megan Cole was the champion in the 3200 meter run at 11:23.65.
Other local winners included South Dearborn's Eva Quinlan in the 100 meter hurdles (15.58) and 300 meter hurdles (46.36), Franklin County's Anna Schatzle in the pole vault at 10'3", and Franklin County's Ashlin Hill in the long jump at 17'1.75".
Find full sectional meet results at http://www.stuartroadracing.com/track/2019-5-14%20Franklin%20County%20Girls%20IHSAA%20Sectional%2024%20Results.htm.
I think we both have waited 4 years for this moment...Eva Grimm broke my 100 m dash record by 0.07 seconds with a time of 12.37! This is the first of my records to go down and it was so much fun watching it happen! I'm so proud of you Eva! Congratulations! @ECTrojanSports pic.twitter.com/dvAwGks7Dy

— Ashley Andres (@ECentralTrack) May 15, 2019
3200 sectional champion, Megan Cole. Great job, Megan!! pic.twitter.com/MslKeX58FA

— South Ripley Sports (@SRipleySports) May 15, 2019
IHSAA Girls Track & Field Sectional at Jeffersonville
Switzerland County's girls placed third at the IHSAA Girls Track & Field Sectional at Jeffersonville on Tuesday. Switzerland Co. advances four including sectional champions Leah Anders in the 800 meter run and Aleiah Thomas in the high jump. View full meet results at https://www.athletic.net/TrackAndField/meet/382540/teamscores.