The race for conference championships is heating up.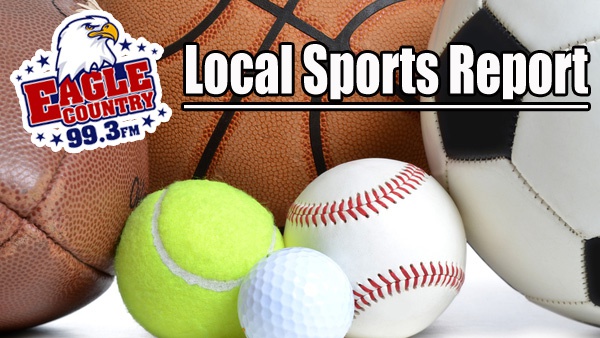 Report missing high school sports scores and stats to news@eaglecountryonline.com
BASEBALL
Batesville 10, Rushville 2 - The Bulldogs remain in first place in the EIAC at 7-2.
BV: Zach Wade - 1-1, 2B, 3 RBI
BV: Riley Zink - 5 IP (W), 2 runs, 14 K's
Connersville 6, South Dearborn 3 - The Knights fall two games behind Batesville for the top spot in the EIAC.
East Central 14, Greensburg 1 - The Trojans are locked into a three-way tie for 2nd place in the EIAC at 8-4 against conference foes.
Franklin County 8, Lawrenceburg 4 - The Wildcats jump into a tie for 2nd place in the EIAC at 8-4 in conference play. Lawrenceburg is not 5th in the conference at 6-5.
SOFTBALL
Switzerland County 25, Shawe Memorial 0 - The Lady Pacers improve to 8-1 in the ORVC and 12-2 overall.
SC: Jessica Duvall - 3-3, GS, 2B, 6 RBI, 4 runs
SC: Maddie Duvall - 1-2, HR, 3 RBI, 4 runs
SC: Lily Sparks - 3-4, 2 2B, 5 RBI, 2 runs; 5 IP (W), 10 K's
SC: Hailey Sainz - 3-4, 3 2B, RBI, 2 runs
G1: East Central 9, Lawrenceburg 0
EC: Lindsay Henson - 3-4, 2 HR (13), 5 RBI, 2 runs; 7 IP (W), 2 hits, 10 K's, 4 BB
EC: Natalie Schnell - 2-3, HR (6), 2 RBI, 2 runs
G2: East Central 15, Lawrenceburg 2
EC: Carson Bennett - 2-3, HR, 3 RBI
EC: Lexi Hatmaker - 5 IP (W), 7 K's
South Dearborn 9, Franklin County 2
Southwestern (Hanover) 19, Oldenburg Academy 10
GIRLS TENNIS
EIAC Individual Tournament Update:
1st Singles Heidi Kane advances to the Semi finals with a 6-0 6-0 W
2nd Singles Payton Pies also advances into the Semi Finals with a 6-0 6-0 W

— East Central Tennis (@ECTrojanTennis) May 13, 2021
Finishing the night and advancing to the Semifinals at 2 dubs @lacckellyy and Avery Daniels came from behind 3-6 6-2 10-7 to win over Connersville @ECTrojanSports

— East Central Tennis (@ECTrojanTennis) May 14, 2021