South Dearborn and Rising Sun were the big winners at the Rivertown Classic on Thursday.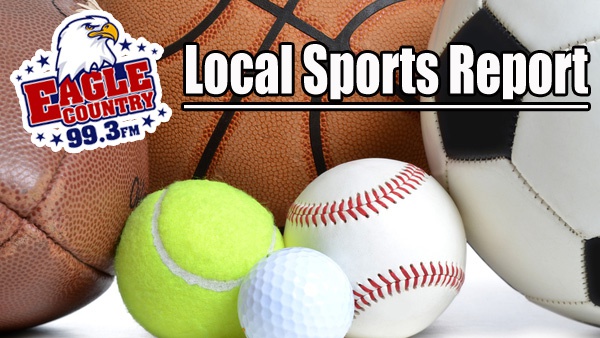 Report missing high school sports scores to news@eaglecountryonline.com.
BOYS BASKETBALL
Rivertown Classic - First Round
South Dearborn 51, Lawrenceburg 44 - It was a back-and-forth contest until the third quarter when South Dearborn opened the second half with an 11-4 run, fueled by three-consecutive 3-point baskets from Quentin Stevens (11 points total). Reece Willoughby led all scorers with 15 points. Eli Hoffman added 10 points for the Knights. Lawrenceburg was led offensively by Dayha Patel with 13 points. Jackson Bobo chipped in with 11 points. The Tigers' achilles heel was their free throw shooting, going 12-23 on the night.
Rising Sun 66, Switzerland County 57 - The Shiners shot the lights out, knocking down 10 3-point baskets. Landon Cole led the way with 18 points. Damon Carrigan added 13 points and Chase Kuehn chipped in with nine points. Switzerland County got scoring contributions from six players, including 16 points from freshman Jacob Williams. Bryce Wrightsman added 14 points and Nathan Geyman had 10.
*Lawrenceburg and Switzerland County will play in the Consolation Game on Saturday at 6:00 p.m. The Championship Game between South Dearborn and Rising Sun will immediately follow. South Dearborn is seeking a record-tying 8th Rivertown Classic Championship, while Rising Sun aims for their 2nd RTC Title. Both games will be heard on Eagle Country 99.3.
SWIMMING & DIVING
(Boys) Shelbyville 108, Batesville 61
(Girls) Shelbyville 88, Batesville 84
Bulldog winners include:
William Johnson — 200 Free, 100 Free; Ben Moster — 100 Breast; Sonja Gaulin — 100 Free; Maria Lopez — 100 Back; Paige Oldham — 100 Breast