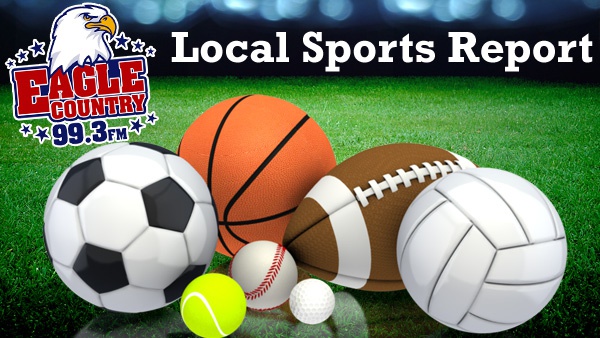 Boys teams took their turn at the Rivertown Classic and Ripley County Tournament on Thursday.
Please report missing scores and statistics to 888-537-9724 or email sports -at- eaglecountryonline.com.
BOYS BASKETBALL
Rivertown Classic – First Round
Switzerland County 71, South Dearborn 68 – Eagle Country 99.3 Feature Game – Damian Breek exploded for 30 points in the come-from-behind victory. Dalton Tingle added 12 points for the Pacers. South Dearborn was led by Alex Shackelford with 18 points. Ethan Getz had 15. For the first time in the Rivertown Classic's history, Switzerland County and Rising Sun will play for the boys championship on Saturday, January 5. South Dearborn will play Lawrenceburg in the consolation game before that.
Rising Sun 55, Lawrenceburg 47 – Eagle Country 99.3 Feature Game – For the first time in 12 years, Lawrenceburg will not be in a Rivertown Classic boys championship game. Rising Sun's Nick Koons led the Shiners with 22 points and 8 rebounds. Jacob Bovard added 14 points and Noah Pflum added 12. Gavin Yoon posted 20 points for LHS, aided by 16 points from little brother Garrett Yoon. Rising Sun will play against rival Switzerland County for the championship on Saturday, January 5. Lawrenceburg gets South Dearborn in the consolation game.
Ripley County Tournament – First Round
Batesville 69, Jac-Cen-Del 46 – Jac-Cen-Del was led by Day with 9 points and T.J. Menchhofer with 8.
Milan 62, South Ripley 60 – Milan will play against Batesville in the tournament championship game on Saturday, January 5. South Ripley and Jac-Cen-Del will play in the preceding consolation game.