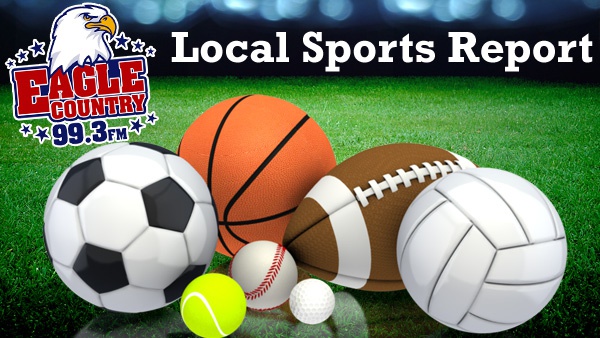 The girls were in action at both the Rivertown Classic and Ripley County Tournament on Wednesday.
Please report missing scores and statistics to 888-537-9724 or email sports -at- eaglecountryonline.com.
GIRLS BASKETBALL
Rivertown Classic – First Round
South Dearborn 62, Switzerland County 44 – Eagle Country 99.3 Feature Game – Kirsten Bond led South Dearborn to the win with 17 points. Switz's Aleiah Thomas poured in 18 points.
Lawrenceburg 66, Rising Sun 30 – Eagle Country 99.3 Feature Game – The Tigers took control early and led by 23 at halftime. Juliana Kemper led LHS with 15 points and 13 rebounds. Macey Radenheimer added 12 points and a block. Rising Sun's Lindsay Montgomery scored a game-high 17 points. Lawrenceburg will meet South Dearborn in the Rivertown girls championship game on Friday, January 4 at about 8:00 p.m. Rising Sun will play Switzerland County in the consolation game at 6:00 p.m.
Ripley County Tournament – First Round
Jac-Cen-Del 55, Batesville 48 – Three JCD players scored in double figures: Annabelle Williams 17, Paige Ledford 12, Mariah Day 10. Hattie Westerfeld powered Batesville with 25 points, 9 rebounds, and 3 blocks.
South Ripley 57, Milan 26 – South Ripley and Jac-Cen-Del will square off for the girls championship at the Ripley County Tournament on Friday, January 4 at about 8:00 p.m. Milan and Batesville play in the preceding consolation game starting at 6:00 p.m.
Rushville 62, Franklin County 40