East Central girls basketball captured the EIAC championship, and JCD and South Ripley are on a collision course in the ORVC.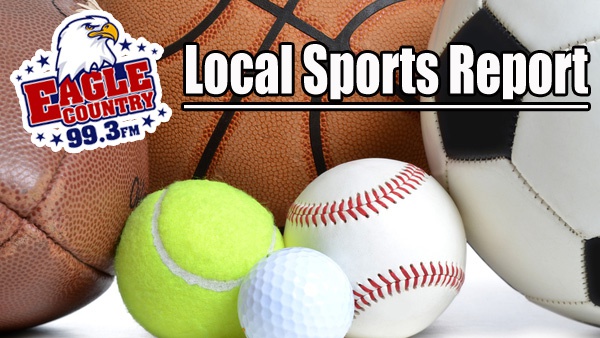 Report missing high school sports scores and stats to news@eaglecountryonline.com.
GIRLS BASKETBALL
East Central 70, Connersville 27 - The Lady Trojans are EIAC Champions with a perfect 7-0 record in conference play. It's their second conference championship in three years and the fifth in 10 years. The Trojans were led in scoring by Hope Fox with 21 points. Josie Trabel had 20 and Kyla Maxwell added 10 points. Laney Baker chipped in with 7 points and Charsan McCory had 6.
With tonight's 70-27 EIAC victory over Connersville, the Trojans (16-3) win the conference with an undefeated 7-0 record. This is the 2nd title in 3 years and 5th in 10 years. JV also wins the conference again. A few more to go before postseason begins!#Together #workwins pic.twitter.com/tIWjlz4rC8

— Kevin Moore (@CoachKevinMoore) January 22, 2021
Jac-Cen-Del 64, Rising Sun 31 - JCD improves to 18-3 on the season (4-0 in ORVC) winning their 8th consecutive game. Paige Ledford had a game-high 22 points. Jalee Rider added 16 points, and Desiree Sparks had 10 for the Lady Eagles.
South Ripley 52, Southwestern (Hanover) 37 - The Lady Raiders have won five in a row, and are now 4-0 in the ORVC. South Ripley and JCD will play Tuesday, January 26 for 1st place in the conference.
Switzerland County 52, Shawe Memorial 10
SWIMMING & DIVING
Quad Meet
Boys: Batesville 119, Milan 83, Lawrenceburg 20, Southwestern 16
Girls: Batesville 101, Milan 76, Lawrenceburg 70, Southwestern 48
Bulldog winners include:
Ciaran Tyrer — 200 IM (2:17.82)
Sean Callahan — 50 Free (24.23), 500 Free (5:28.50)
William Johnson — 100 Free (52.30)
Ethan Brewer — 100 Fly (58.98)
Benjamin Moster — 100 Breast (1:05.66)
200 Medley Relay (1:49.44) —Johnson, Moster, Brewer, Callahan
200 Freestyle Relay (1:38.88) — Moster, Brewer, Callahan, Johnson
400 Freestyle Relay (4:08.88) — Adam Hollowell, Derek VanSickle, Joseph Shroder, Tyrer
Sonja Gaulin — 50 Free (27.75), 100 Free (1:06.59)