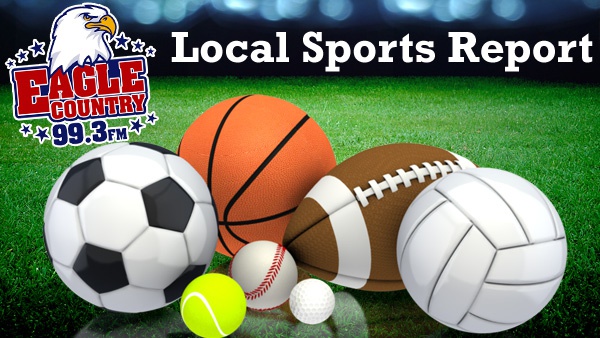 Lawrenceburg and Batesville swim teams shared wins at a tri-meet Thursday.
Please report missing scores and statistics to 888-537-9724 or email sports -at- eaglecountryonline.com.
BOYS BASKETBALL
Greensburg 60, Batesville 55
GIRLS BASKETBALL
Oldenburg Academy 44, South Dearborn 42 – Oldenburg Academy's Marlee Massavge made the game-winning shot with 7 seconds remaining. Katie Kinker led OA with 27 points. Kyrstin Bond paced South Dearborn with 19 points.
South Ripley 56, Rising Sun 22
Milan 50, Shawe Memorial 10
Southwestern 48, Switzerland County 44 - Aleiah Thomas scored 18 for the Lady Pacers. Maddie Duvall added 16 for Switz.
SWIMMING & DIVING
Lawrenceburg, Batesville split wins at tri
Lawrenceburg hosted Batesville and Milan in the pool Thursday. The Lawrenceburg boys won with 116 points to Milan's 104 and Batesville's 93. For the girls, it was Batesville winning the tri with 123 points, Lawrenceburg second at 101, and Milan third at 62.
First place finishers for Lawrenceburg included Jackson McCool (200 Free, 100 Free), Pablo David (200 IM), Jonah Ruszczewski (diving), boys 200 Free Relay (Pablo David, Bret Carr, Micah Tucker, Jackson McCool), Carmen Birchfield (50 Free), and Delia Dunagan (diving).
Batesville's event winners included the 200 Medley Relay (Halle Renck, Allison Storms, Maria Lopez, Jenna Ertel), Maria Lopez (100 Fly), Allison Storms (100 Free), Kate Poltrack (500 Free), 200 Free Relay (Renck, Poltrack, Ertel, Gwen Martin), Halle Renck (100 Back), Allison Storms (100 Breast), 400 Free Relay (Poltrack, Martin, Lopez, Storms), and Sean Callahan (500 Free).
South Dearborn and South Ripley trade wins
South Dearborn boys defeated South Ripley on Thursday, 64-4. South Ripley girls got the win on their side, however, 98-20.
Event winners for South Dearborn were Quinton Rowlette (100 FL, 100 BK), Jacob Teaney (200 FR, 500 FR), Ben Chapman (200IM, 100 BR), Alex Reinoehl (50 FR, 100 FR), Holly Kraemer (200 FR, 100 BR) and Arika Toney (200 FR, 100 BK).
Oldenburg second at tri-meet
Southwestern boys defeat Oldenburg 64-23 and Salem 93-55. The Southwestern girls also won two, defeating Oldenburg 79-64 and Salem 62-25.