Taylor and Lawrenceburg locked horns in boys basketball and the JCD girls advanced to the championship of the Edinburgh Tournament.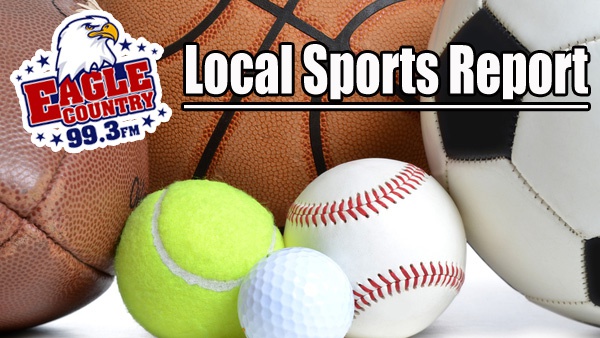 Report missing high school sports scores to news@eaglecountryonline.com.
BOYS BASKETBALL
Taylor (Oh.) 75, Lawrenceburg 67 - Taylor shot the lights out from three-point range, going 12-19 from downtown. The Yellow Jackets were led by Danny Austing with 25 points. Mitchell Zieverink added 17 points and Jacob Swiegard chipped in with 14 points. Lawrenceburg was led in scoring by Dahya Patel with 21 points. Reece Denning had a solid performance with 19 points and Garrett Yoon added 13 points for the Tigers.
GIRLS BASKETBALL
Union County 44, Franklin County 42
Edinburgh Tournament
First Round: Jac-Cen-Del 53, Hagerstown 29
Scoring for the Lady Eagles vs Hagerstown: Ledford 14, Williams 8, Kuhn 8, Rider 7, R. Hughes 6, Hubbard 4, Sparks 4, D. Hughes 2.

— JCD Sports (@JCDSports) December 22, 2020
Semi-finals: Jac-Cen-Del 58, Hauser 16 - The Lady Eagles will play Whiteland in the championship game on Tuesday at 4:00 p.m.
Scoring for the Lady Eagles: Ledford 17, Williams 12, Hubbard 9, R. Hughes 8, Sparks 4, Obendorf 3, Sizemore 3, Rider 2.

— JCD Sports (@JCDSports) December 22, 2020