There was plenty of action in high school sports over the weekend.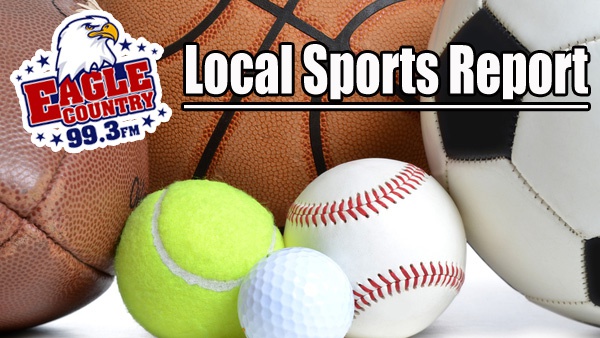 Report missing high school sports scores and stats to news@eaglecountryonline.com.
FRIDAY, DECEMBER 18
BOYS BASKETBALL
Madison 97, Lawrenceburg 47 (Eagle Country 99.3 Feature Game) - The Cubs couldn't miss, shooting 60 percent from the floor. Luke Miller led all scorers with 33 points (7/8 from 3). Kaden Oliver added 24 points for Madison, Nick Center had 14 points and 10 rebounds, and Jackson Falconberry added 11 points and 11 rebounds. Lawrenceburg was led in scoring by Garrett Yoon with 10 points. Dahya Patel and Ashton Craig had eight points each.
Jac-Cen-Del 72, Southwestern (Hanover) 67
Trinity Lutheran 56, Switzerland County 52 - Ben Hicks led the Pacers in scoring with 23 points. Bryce Wrightsman added 11 points for Switz.
Connersville 69, South Dearborn 36
GIRLS BASKETBALL
Greensburg 56, Batesville 41 - The Lady Pirates improve to 4-0 in the EIAC.
Connersville 37, South Dearborn 34 - Zoe Ross has 13 points and Jillian Bond added 10 for the Lady Knights.
SATURDAY, DECEMBER 19
BOYS BASKETBALL
East Central 41, Batesville 36 - Jadyn Dennis led the way with nine points. Casey McQueen and John Hotel added eight points each in the Trojans win.
New Washington 46, Oldenburg Academy 44
South Ripley 85, South Decatur 78
Hauser 43, Switzerland County 22
GIRLS BASKETBALL
Lawrenceburg 50, Rushville 38 - The Lady Tigers improved to 8-2 (4-0 in EIAC). Kirsten Cross and Katie Johnson led the way with 15 points each. Kristin Roark added 12 points.
Greensburg 51, South Ripley 46
North Decatur 53, South Dearborn 31
WRESTLING
East Central 6-Way
Round 1: East Central 77, Rushville 0; Moeller 42, Warren Central 36; Lawrenceburg 41, Batesville 30
Round 2: East Central 67, Lawrenceburg 0; Moeller 58, Batesville 24; Warren Central 70, Rushville 6
Round 3: East Central 72, Warren Central 6; Batesville 42, Rushville 30; Moeller 42, Lawrenceburg 27
Round 4: East Central 72, Batesville 0; Warren Central 60, Lawrenceburg 24; Moeller 78, Rushville 0
Round 5: East Central 61, Moeller 9; Lawrenceburg 48, Rushville 18; Warren Central 54, Batesville 18