East Central and Lawrenceburg girls golf were in a tri-meet at Union County on Tuesday. Find local varsity sports scores with one click, presented by Beacon Orthopaedics & Sports Medicine.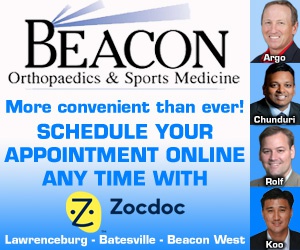 Please report missing scores to 888-537-9724 or email sports -at- eaglecountryonline.com.

GIRLS GOLF
East Central and Lawrenceburg took on Union County at the Liberty Country Club on Tuesday, August 7. Union County won with a team score of 190, followed by East Central in second with a 209 and Lawrenceburg at 243. EC's Katelyn Whitaker posted a 45 while Charson McCory had 50 strokes.