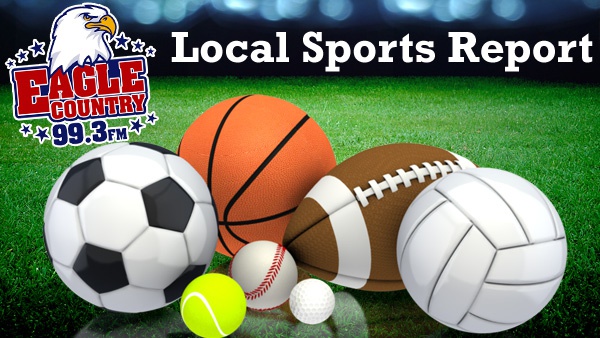 Ryleigh Offutt kicked two goals and made two assists in a Lawrenceburg soccer victory Tuesday.
Please report missing scores and statistics to 888-537-9724 or email sports -at- eaglecountryonline.com.
BOYS SOCCER
East Central 4, Connersville 3 - Brady Spangler scored twice for EC. Colden Whitt and Eric Putterbaugh also found the net. JT Roden made two assists.
South Dearborn 4, Jennings County 0 - Zander Clayton, Will Townsend, Clovis Hudnall, and Dana Lewis kicked goals for the Knights.
Greensburg 6, Franklin County 2
GIRLS GOLF
Franklin County out-shot East Central at Brook Hill Golf Course on Tuesday, 182-211. The Wildcats' Maggie Brack was the meet medalist with a nine-hole score of 40.
GIRLS SOCCER
Lawrenceburg 8, Rising Sun 0 – Ryleigh Offutt kicked 2 goals and had 2 assists for Lawrenceburg. Other LHS goals were kicked in by Chloe Rutzel, Holly Knippenberg, Heather Knippenberg, Chloe Meyer, Ella McAndrew, and Emma Dunn. Kristin Roark had two assists. Molly Dunn and Hannah Brayton also had an assist each.
Franklin County 4, New Castle 1 – Franklin County goalie Karlie Hahn made 12 saves. FC's goals were netted by Brylee Pace, Jordan Nichols, Adrienne Brundy and Kloe Bolos. Assists were credited to Zoey Gruber, Laura Edwards and Jaime Stortz.
VOLLEYBALL
Lawrenceburg 3, Greensburg 2 – 9-25, 25-19, 24-26, 25-22, 15-10 – The five-set match was highlighted by LHS's Cora Taylor with 18 kills, 18 assists, 13 digs and an ace. Emma Sandford came up with 22 digs. Bay Hinkle made 23 assists and 4 digs.
East Central 3, Rushville 0 – 25-11, 25-11, 25-20
Batesville 3, Franklin County 0 - 25-15, 25-23, 25-17
Milan 3, South Decatur 1 – 25-27, 25-22, 25-21, 25-19
Getting ready for game 4. Milan leads 2-1. FINISH!!! pic.twitter.com/TvumzbGcrT

— Milan Athletics (@MilanAthletics) August 28, 2019
Rising Sun 3, Oldenburg Academy 1
Jac-Cen-Del 3, Shawe Memorial 0 - 25-18, 25-21, 25-20