Report missing scores to news@eaglecountryonline.com.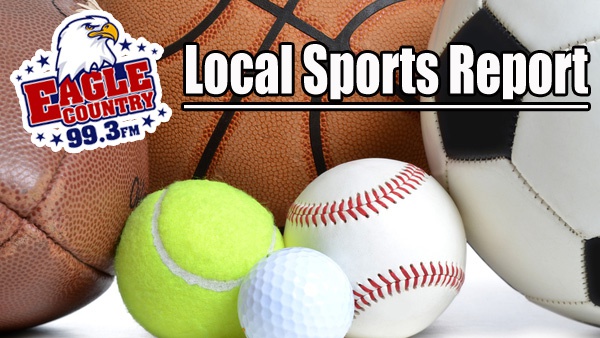 Report missing high school sports scores and stats to news@eaglecountryonline.com
BASEBALL
Franklin County 7, East Central 5 - The Wildcats improve to 4-0 on the season and pick up an important win in the EIAC. The Trojans have lost two in a row and are now 2-2 on the season.
Lawrenceburg 11, Greensburg 1 - The Tigers are now 1-0 in the EIAC.
South Decatur 6, Jac-Cen-Del 5
Batesville 5, Connersville 3 - Travis Lecher led the way with 2 hits and 3 RBIs as the Bulldogs move to 1-0 in the EIAC.
South Ripley 9, Austin 1
Rising Sun 14, Waldron 4 - Landon Cole had a big game as the Shiners picked up their first win of the season. The senior standout went 3-3 with 4 RBIs and 4 runs scored. Payton Creech added 3 hits and 3 RBIs. Jonathan Jimenez and Ashton McCarty chipped in with 2 RBIs each. Jimenez started the game on the mound and went 4.0 innings, striking out 8. Cole finished the game, striking out three over two innings of work.
SOFTBALL
South Ripley 10, Austin 1 - The Lady Raiders scored 10 runs on 13 hits. Mady Tompkins went 2-4 with 2 RBIs and 2 runs scored. Tompkins also pitched 6.2 innings, striking out 14. Hailey Brown added a hit and 2 RBIs. Brooklyn Brown, Brionna Linkel, and Ellie Waldron had an RBI each.
Batesville 2, Rushville 1 - The Lady Bulldogs scored both runs in the 1st inning. Renee Lecher and Paige Oldham with the RBIs.
Hauser 9, Rising Sun 2 - Lindsay Montgomery and Ella Eldridge each knocked in a run for the Lady Shiners.
GIRLS TENNIS
East Central 3, Lawrenceburg 2
Winners at 1 Singles Heidi Kane, 2 singles Payton Pies and 2 doubles Avery Daniels and Lacey Kelly

— East Central Tennis (@ECTrojanTennis) April 5, 2021