Report missing high school sports scores to news@eaglecountryonline.com.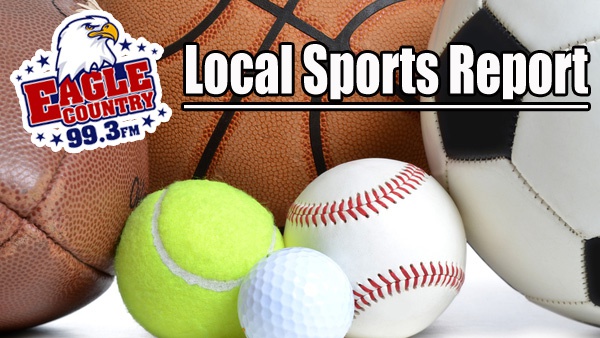 Report missing high school sports scores and stats to news@eaglecountryonline.com
FRIDAY, APRIL 23
BASEBALL
South Ripley 6, Jac-Cen-Del 2 - Brady Linkel helped himself driving in two runs at the plate. He also pitched seven innings, striking out 15. Richie Block chipped in with 2 RBIs for the Raiders.
Batesville 7, Lawrence North 3
Oldenburg Academy 10, Union County 3
SOFTBALL
South Ripley 14, Jac-Cen-Del 1 - Brionna Linkel had two hits and three RBIs. Emily Campbell, Alexa Heidt, and Cassie Franklin drove in two runs each.
Milan 13, South Decatur 7 - Milan scored nine runs in the top of the 7th to score the comeback win. Erin Widener had 4 RBIs. Kenzie Seale added three runs batted in for the Lady Indians.
South Dearborn 20, Batesville 10 - Alexis Ditmer went 2-2, hitting a grand slam and driving in four. Emma Seaver went 2-4 driving in 4 RBIs. Kori Cornett was 3-4 with 2 RBIs and Senior Abby Hensley went 3-4 with 3 RBIs.
Switzerland County 4, Owen County 3 - Jessica Duvall homered and drove in two as the Lady Pacers improved to 8-0.
SATURDAY, APRIL 24
BASEBALL
South Dearborn 27, South Ripley 0
New Story: KNIGHTS SHUTOUT SOUTH RIPLEY https://t.co/phlCjMKTi2

— S.Dearborn Athletics (@sdsportsreport) April 25, 2021
Daleville 1, Franklin County 0
Doubleheader G1: Jennings County 13, East Central 9
Doubleheader G2: East Central 10, Jennings County 9
SOFTBALL
East Central 8, Hamilton Southeastern 2 - Natalie Schnell doubled twice and knocked in a run. Emma Ertel added 2 RBIs for the Lady Trojans.
East Central 8, Whiteland 1
Great day for our Trojans with the Whiteland Tourney championship! They beat Hamilton Southeastern 5-2 in game one and beat Whiteland 8-1 in the championship game #WeAreEC pic.twitter.com/xo3BBdyApF

— EC Trojan Softball (@ECTrojanSoftbal) April 25, 2021
Rising Sun 15, South Decatur 3 - The Lady Shiners scored 11 runs in the 1st inning. Nora Powell had 3 RBIs. Josie Bell, Cora Poling, Emma Russell, Alyssa Simpson, and Ella Eldridge each knocked in two runs.
Rising Sun 10, South Decatur 4 - Ella Eldridge and Lindsay Montgomery both went 2-4 with 2 RBIs.