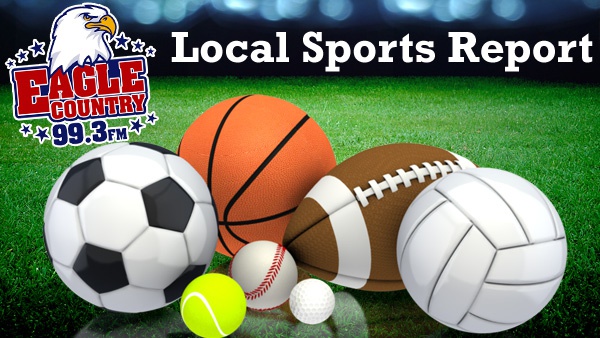 Jac-Cen-Del baseball scored 25 runs on 14 hits Tuesday. Yes, they won.
Please report missing scores and statistics to 888-537-9724 or email sports -at- eaglecountryonline.com.
BASEBALL
Columbus North 16, East Central 2 – Tough night for the Trojans, who were limited to four hits. Zach Henson had a double and an RBI for EC. Simon Williams was also credited with an RBI despite not recording a hit. EC pitchers struck out 7 Bulldog hitters, but surrendered 12 hits and 13 walks.
Batesville 7, New Palestine 6 – Trey Heidlage posted 3 hits and 2 RBI for the Bulldogs. Teammate Riley Zink had a hit and 2 RBI.
Jac-Cen-Del 25, Crothersville 2 – JCD went wild with 14 hits. T.J. Menchhofer had two hits with 5 RBIs and a 3 runs, while Nate Scroggins collected 3 hits for 5 RBIs and 2 runs of his own. On the mound for JCD, James Burford earned the win in 4.2 innings of work with 3 Ks, 2 walk, 4 hits, and one earned run allowed.
GIRLS TENNIS
East Central 3, Simon Kenton 2
Oldenburg Academy 5, South Dearborn 0
Shawe Memorial 3, Milan 2 – Milan won both of the doubles matches, but lost the three singles matches.
SOFTBALL
East Central 9, Connersville 8 – Lindsay Henson was 2-for-4 with a homer, 2 RBI and a run scored for the Trojans.
Batesville 21, Jac-Cen-Del 6 – Batesville scored 10 runs in the 7th inning. Emma Belter was great going 3-for-5 with a home run, a double, 4 RBI and 2 runs. Paige Oldham, Kylie Laker, Kate Burkhart, and Ellie Waechter each posted 2 RBIs for Batesville.
South Ripley 19, Greensburg (JV) 0 – South Ripley put up 19 runs on 18 hits and committed no errors in the field. Hailey Brown was 3-for-5 with a triple, 3 RBI and 3 runs. Halee Smith went 2-for-4 with a double, 3 RBI, and 2 runs. Mady Thompkins was the winning pitcher with 8 Ks and a hit allowed in just 3.0 innings.
Switzerland County 17, Austin 1
Edinburgh 12, Oldenburg Academy 2