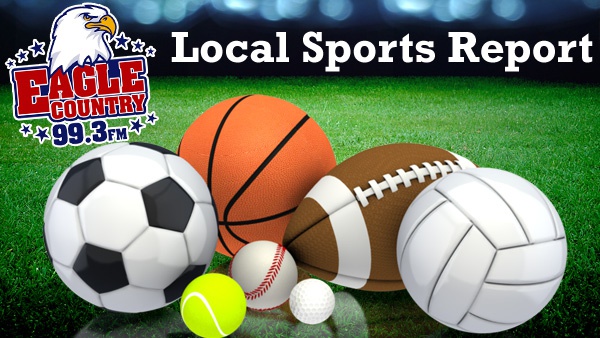 South Dearborn baseball's Reese Willoughby and Jace Leonard shut out Greensburg Wednesday.
Please report missing scores and statistics to 888-537-9724 or email sports -at- eaglecountryonline.com.
BASEBALL
South Dearborn 2, Greensburg 0 – South Dearborn starter Reese Willoughby pitched amazingly with 7 strikeouts, 2 hits, and a walk allowed in 5.1 innings of work. Jace Leonard had a strikeout in earning the save. Trey Thies had a hit and knocked in both of SD's runs.
Rising Sun 10, South Ripley 0 – Rising Sun pitcher Brayden Bush had 8 strikeouts while only giving up 2 hits and 2 walks over 6.0 shutout innings. Bush also had two hits with a double and an RBI. Colby Ritter was 2-for-3 with a double and 3 RBI. Landon Cole added a hit for 2 RBI.
Milan 5, Southwestern 2
Switzerland County 14, New Washington 5
SOFTBALL
South Dearborn 12, Franklin County 6 – Franklin County's Abby Orschell was 3-for-4 with an RBI and 2 runs.
Rising Sun 13, South Ripley 1 – Rising Sun's Sydney Bostic went 4-for-4 with a homer, 4 RBI and 2 runs scored. Sydney Pitts had a great game on both sides. She had a hit, a walk and 2 RBI at the plate. As the pitcher, she got the win with 4 Ks, 2 hits, no walks and no earned runs allowed in 4.0 innings of work.
Milan 13, Southwestern 2
BOYS GOLF
East Central defeated South Decatur 199-211 on Wednesday. EC's Josh Hudepohl was the low score medalist with a round of 43.
South Dearborn defeated Franklin County in their first home match of the season, 169-191. FC's Zak Jewel was the meet medalist with a 38. South Dearborn was led by Austin Thies and Eli Hoffman with 40s.