Plenty of high school sports being played over the weekend.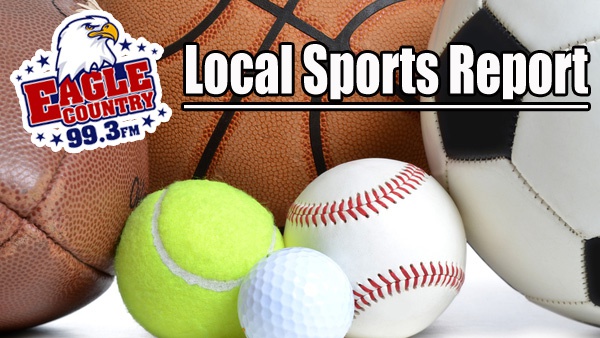 Report missing high school sports scores and stats to news@eaglecountryonline.com
FRIDAY, APRIL 16
BASEBALL
Lawrenceburg 7, Jac-Cen-Del 0 - Dakota Roth led the way for the Tigers with two hits and four RBIs. Brayden York threw five innings, striking out nine.
Rising Sun 10, Milan 3 - Ashton McCarty and Landon Cole had two RBIs each for the Shiners. Peyton Merica picked up the win on the mound, going six innings with seven strikeouts. Eli Herd, Graden Taylor, and Jeremiah Johnson had one RBI each for Milan.
East Central 13, South Ripley 2 - Reid Cleary had a big night going 3-4 at the plate with HR, 3 RBIs and 2 runs scored. Ryan Bond, Sam Bond, and A.J. Tillman added two RBIs each. Brady Linkel homered and knocked in two for South Ripley.
Batesville 1, Boone County (Ky.) 0 - Max Baumer drove in the only run of the game in the bottom of the 2nd inning. Will Halbig threw seven innings, allowing two hits.
Batesville 6, Ryle (Ky.) 5 - Chris Lewis led the way with two RBIs. Trey Peters, William Meer, Calvin Sherwood, and Max Baumer added one RBI each.
Switzerland County 10, Shawe Memorial 9 - Bryce Turner had three hits and an RBI to lead the Pacers. Dakota Wallace doubled and drove in a run, in addition to six innings of work on the mound. Trace Johnson picked up the win, throwing an inning in relief.
SOFTBALL
Rising Sun 9, Milan 2 - Tyrrah Miller went 2-3 with a HR, and Cora Poling knocked in three for the Lady Shiners. Alyssa Simpson pitched a complete game, striking out four. Maggie Schmidt had two RBIs for the Lady Indians.
Switzerland County 24, Shawe Memorial 0 - Jessica Duvall powered the Lady Pacers with a grand slam. Lily Sparks got in on the fun with five hits and five RBIs. Madesyn Byrd and Nora Hankins chipped in with three RBIs each. Lily Sparks completed the five-inning no-hitter, striking out 11 in the process.
South Ripley 2, Lawrenceburg 1
Batesville 12, Madison 9
TRACK & FIELD
Congratulations to Ellie Lengerich! She did it! New school record in the 800 m with a time of 2:16.35! It's still early! This girl has a lot more in her! We are so proud of you! ❤️🖤💪🔥@ECTrojanSports @CoachMeganEC @MileSplitIN @EllieLengerich pic.twitter.com/qcpGLU2nPa

— Ashley Andres (@ECentralTrack) April 17, 2021
SATURDAY, APRIL 17
BASEBALL
East Central 4, Bloomington South 3 - Sam Bond homered and knocked in two for the Trojans.
Lawrenceburg 4, South Central 2 - Hunter Chase, Evan Lohmiller, and Conner Bellamy produced run scoring at-bats for the Tigers.
Lawrenceburg 11, Hauser 1 - Nolen Vertz had three RBIs and Kyle Heeney added two runs batted in to power the Tigers. Drew Lanning struck out 10 over six innings on the mound.
South Dearborn 13, Southwestern 2 - The Knights scored eight runs in the 2nd inning, powered by Hunter Hatfield, Tobie Teke, Dylan Wynn, and Adam Kunkel.
South Dearborn 2, Oldenburg Academy 1 - Nolan McLane singled in the bottom of the 8th for the walk-off win.
Jac-Cen-Del 14, Shawe Memorial 2
Beechwood 11, Batesville 7
Franklin County 7, Union County 1
SOFTBALL
Brownsburg 6, East Central 5 - Lindsay Henson homered and drove in three for the Lady Trojans.
East Central 20, Columbus North 9 - Megan Kincer had five RBIs and Natalie Schnell knocked in four to power the Lady Trojans. Five EC players hit a home run. They are Lexi Hatmaker, Natalie Schnell, Megan Kincer, Lindsay Henson, and Emma Ertel.
Jac-Cen-Del 30, Shawe Memorial 13
Union County 8, Franklin County 7 / Union County 15, Franklin County 5 (Doubleheader)