Lawrenceburg takes down SD in baseball, a Tigers JV pitcher throws a no-hitter, and South Ripley's Brady Linkel nearly sets a school record.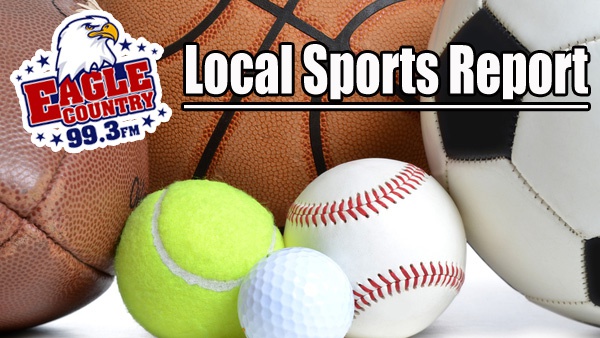 Report missing high school sports scores and stats to news@eaglecountryonline.com
BASEBALL
Lawrenceburg 13, South Dearborn 4
Varsity goes on the road and earns a conference win 13-4 at South Dearborn. Ethan Weimer leads the way on the mound pitching 5.2 innings, 3h, 3r, 11k. Huge night for Connor Bellamy with 2 doubles and 5rbi! Other offensive leaders:
Vertz: 2-3, 2rbi
Heeney: 2-5
York: 2-4, 2b, 2rbi

— LHS BASEBALL (@LHSBASEBALL9) April 14, 2021
*Note: JV Tigers def. SD 15-0 behind a no-hitter from Evan Lohmiller.
Columbus North 6, Batesville 2 - Sam Voegele and Riley Zink knocked in runs for the Bulldogs.
South Ripley 6, Switzerland County 0 - Raiders pitcher Brady Linkel struck out 18 batters, falling one strikeout short of tying the school record.
SOFTBALL
New Palestine 8, East Central 1
GIRLS TENNIS
East Central 4, Batesville 1
Connersville 5, South Dearborn 0 - The winner of the sportsmanship award was Baileigh Lack And the winner of the toughness award was Annie Brown.
TRACK & FIELD
Boys: East Central 74.5, Jennings County 62.5, Greensburg 30
Girls: East Central 92, Greensburg 52, Jennings County 29
Varsity Boys and Girls Track both finish 1st in their meet at Switzerland County vs. the Pacers, Milan, and South Ripley

— LHSTigersAthletics (@LburgTigers) April 14, 2021
BOYS GOLF
East Central 183, Connersville 188 - Connersville's Jonah Graham was the medalist with a 39.