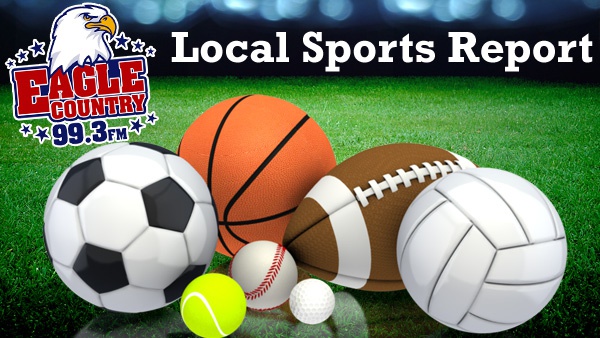 Now that the weather is cooperating, both baseball and softball seasons got into full swing Monday.
Please report missing scores and statistics to 888-537-9724 or email sports -at- eaglecountryonline.com.
BASEBALL
Lawrenceburg 9, Greensburg 6
East Central 9, Franklin County 1 - EC's Zach Monhollen had a hit, 3 RBI and a run scored in the win. He also pitched 5.1 innings with 8 Ks, 3 walks, 5 hits, and no runs allowed. Josh Merkle, Logan Huismann, and Devin Salyers also had one RBI each.
Batesville 5, Connersville 2 – Batesville broke a 2-2 tie with 3 runs in the bottom of the 6th inning. Trey Heidlage was 2-for-3 with a homer, a double, 2 RBI and 2 runs scored. Sam Voegele got the win pitching 6 innings with 5 strikeouts, 6 walk, one earned run and just two hits allowed. Caleb Raab earned the save.
Austin 2, South Ripley 0 – Bryce Franklin recorded the Raiders' only hit of the game. He also took the hard luck loss despite throwing 4 innings with no hits, 4 walks, and 6 Ks.
Jac-Cen-Del 12, South Decatur 5 – Jac-Cen-Del's Dylan Swinney was 2-for-3 with 3 RBI and a walk. Nate Scroggins chipped in with 2 RBI and 3 runs scored on 2-for-3 hitting. Pitchers Scroggins and Miles McAdams had four strikeouts each.
SOFTBALL
South Dearborn 13, Switzerland County 11 – SD sophomore Alexis Dittmer was 4-for-5 with 3 RBI and a double. Cameron Hoskins had a couple hits with 2 RBI and a run. Switz's attack was led by Lily Sparks with 2 hits, a walk, 2 RBI, and 3 runs scored.
Batesville 8, Rushville 3 – Emma Belter was 2-for-4 with an RBI and a run scored. Kylie Laker collected a double, triple and single with 2 runs. Kate Burkhart hit a couple doubles and scored a run. Batesville starter Abigail Westerfeld limited Rushville to 3 earned runs despite giving up 11 hits and 2 walks while striking out 3.
Rising Sun 14, Hauser 4 – Rising Sun pounded out 14 hits in the win. Lucy Phelps went 2-for-4 with a walk, 3 RBI and a run scored. Sydney Bostic and Tyrrah Hall each had 2 RBI. Shiner pitcher Sydney Pitts threw a complete game with 4 strikeouts, 2 walks, 6 hits and 2 earned runs allowed.
South Ripley 19, Austin 2
GIRLS TENNIS
East Central 4, Lawrenceburg 1