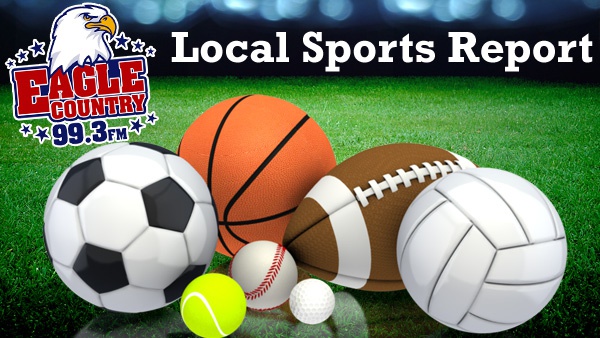 Milan and South Ripley were winners in both baseball and softball on Wednesday.
Please report missing scores and statistics to 888-537-9724 or email sports -at- eaglecountryonline.com.
BASEBALL
Milan 6, Switzerland County 0
South Ripley 10, Jac-Cen-Del 2 – South Ripley beat their biggest rival thanks in part to 3 hits, 2 RBI, and 2 runs scored by Cody Samples. Raiders pitcher Bryce Franklin got the win going 6.0 innings with 13 strikeouts, 5 hits, 3 walks, and 2 earned runs allowed.
SOFTBALL
South Dearborn 11, Shelbyville 1 – South Dearborn's Abby Hensley went 3-for-3 with a double, 3 RBI, and 2 runs. Cameron Hoskins and Graci Cornett each added 2 RBI and a run scored for SD. Cornett got the victory going 5.0 innings for 4 Ks, 4 hits, no walks and no earned runs.
Milan 10, Switzerland County 7 – Milan's Taryn Cline tore it up in going 3-for-4 with 4 RBI and 2 runs. Kaitlyn Tuttle smashed 3 doubles for 2 RBI and a run scored. Erin Widener was the winning pitcher for Milan, going 6.2 innings with a strikeout, 4 hits, 3 walks, and 2 earned runs allowed.
South Ripley 5, Jac-Cen-Del 4 – South Ripley's Ellie Waldron went 3-for-4.