All-Star Weekend takes place June 24-26 at Indiana Wesleyan University.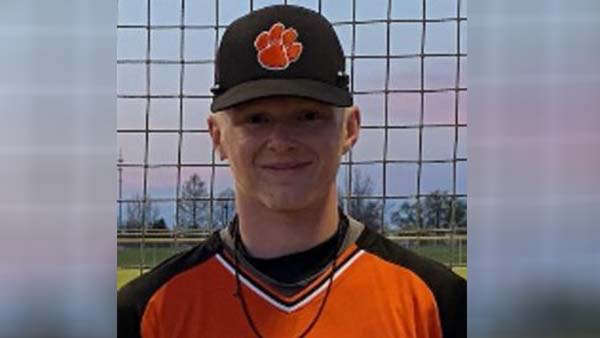 Drew Lanning. File photo.
INDIANAPOLIS – Some of the top high school baseball players in the state of Indiana will grace the same field later this month.
The Indiana High School Baseball Coaches Association recently released the rosters for the annual North vs. South All-Star Game.
2022 Lawrenceburg graduate Drew Lanning will represent their South Team as a pitcher.
Lanning, a Hanover College commit, was an All-EIAC selection as a senior. He went 3-4 with a 0.78 ERA, 114 strikeouts, and 25 walks in 53.2 innings pitched.
The North vs. South All-Star weekend will take place Friday, June 24 through Sunday, June 26 at Indiana Wesleyan University in Marion.
Workouts, team pictures, and the all-star banquet are scheduled for June 24.
Two games will be played on Saturday, June 25 with game one starting at noon, followed by game two at approximately 3:45.
The North vs. South wood bat game is scheduled for June 26 at 1:00 p.m. Each player will wear their high school uniform.
Tickets will be available at the gate each day.
For more information, visit Microsoft Word - 2022 North South Itinerary 2[9].docx (ihsbca.org).