East Central girls basketball will play their first game of the 2022-23 season on Nov. 2 at SD.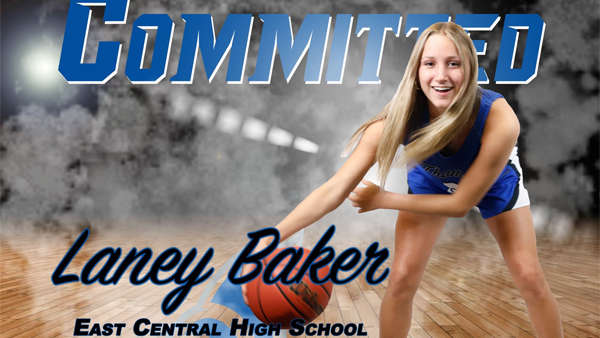 (St. Leon, Ind.) - Another East Central High School girls basketball star will play at the collegiate level.
On Monday, Laney Baker announced via Twitter her commitment to Thomas More University. Baker chose the Saints over IU East, Nova Southeastern, Grace College, and IU South Bend,
A breakout star as a junior, Baker played a big role in East Central winning a conference championship and sectional title, averaging 9.7 points, 3.1 rebounds, 2.4 assists, and 2.1 steals.
Baker's play earned her a spot on the EIAC All-Conference Team. She was also participated in the IBCA/IHSAA Top 100 Underclass Showcase in June.
Baker joins a growing list of recent East Central players to commit to play or currently play at the collegiate level. Teammate and fellow senior Josie Trabel recently committed to Wofford College. Former teammate Hope Fox is a freshman at Connecticut State University, and Brilan and Charsan McCory play at Benedictine University.
RELATED: Josie Trabel Realizes D-1 Dream, Commits to Wofford
So excited & happy to announce my commitment to Thomas More University! Go Saints! 🏀💙🏀 pic.twitter.com/gUbWqQgxGb

— Laney Baker (@LaneyBaker9) October 3, 2022
I'm so proud of the maturity growth this kid has shown. What an incredible competitor and endless worker she is…and it's no accident that she'll be playing in a highly successful and competitive college program! Can't wait to see what you do this Senior year! https://t.co/ztJL3FgZbh

— Kevin Moore (@CoachKevinMoore) October 3, 2022