Here are who local high school baseball teams will play in their first games of the 2018 postseason tournament.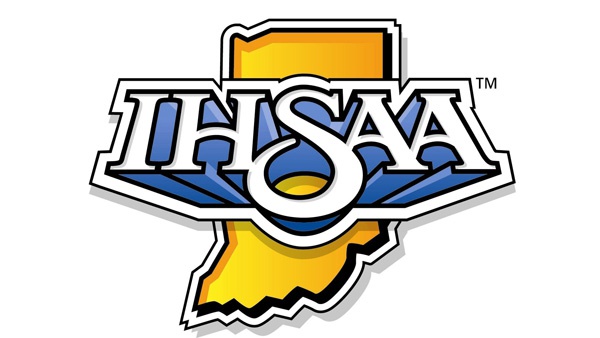 (Indianapolis, Ind.) - A field of 387 teams will begin play later this month as the pairings for the 52nd Annual IHSAA Baseball State Tournament Series were announced Sunday evening in Indianapolis.
Host schools will announce playing schedules in the days to come which will then be added to the online brackets at MaxPreps.com.
Sectional competition begins Wednesday, May 23, and continues through Monday, May 28 (Memorial Day), with the 64 champions advancing to the four‐team regionals on Saturday, June 2. Two semifinal games will be played early that day at each site with the two winners returning for a championship game that evening. The 16 regional winners will be assigned to four semi‐state sites and play a single game on Saturday, June 9, with the winners moving into their respective state championship game.
This year's four state championship games, scheduled for Friday, June 15 and Saturday, June 16, will be played at Victory Field in Indianapolis, home of the Triple‐A franchise Indianapolis Indians.
Among the top‐ranked teams in this week's poll from the Indiana High School Baseball Coaches Association (IHSBCA), Class 4A's New Albany will begin its journey against Seymour in the Sectional 15 opening game at Jeffersonville. Andrean, the No. 1 team in Class 3A, will meet host Kankakee Valley in the Sectional 18 opener; Lafayette Central Catholic is No. 1 in Class 2A and will host Seeger in the first game of Sectional 38 and; Hauser, the top team in Class A, will play Oldenburg Academy in Sectional 60 at Jac‐Cen‐Del.
The defending state champions include Class 4A's Indianapolis Cathedral which will take on host Warren Central in Sectional 10. South Bend St. Joseph will meet Glenn in Class 3A, Sectional 19 at Mishawaka Marian. Last year's Class 2A state champion, Indianapolis Cardinal Ritter, now playing in Class 3A, will play Tri‐West Hendricks in Sectional 26 at Danville. And Lanesville, last year's Class A state champ and now playing in 2A, drew Henryville in the Sectional 46 opener at Clarksville.
About the Draw
To conduct the random drawing for the baseball state tournament, the IHSAA places ping‐pong balls representing each school in a given sectional into a lottery‐style air mix machine. A motorized fan in the bottom of the machine blows the balls around the inside of the transparent container and air then forces each ball up through a tube in random order. For example, the first ball retrieved from the machine will be the visiting team in game one with the second ball representing the home team in game one. The third ball to come out is the visitor in game two and the fourth ball the home team in game two. That same method is followed through all 64 sectionals and 16 regionals.
4A Sectional 14 at Shelbyville (6 teams)
G1: Bloomington South vs. Columbus East.
G2: Shelbyville vs. East Central.
G3: Winner of G1 vs. Winner of G2.
G4: Bloomington North vs. Columbus North.
Championship: Winner of G3 vs. Winner of G4.
3A Sectional 29 at Madison Consolidated (7 teams)
G1: Lawrenceburg vs. South Dearborn.
G2: Rushville Consolidated vs. Greensburg.
G3: Batesville vs. Madison Consolidated.
G4: Franklin County vs. Winner of G1.
G5: Winner of G2 vs. Winner of G3.
Championship: Winner of G4 vs. Winner of G5.
2A Sectional 45 at Switzerland County (5 teams)
G1: Milan vs. Switzerland County.
G2: South Ripley vs. Southwestern (Hanover).
G3: Austin vs. Winner of G1.
Championship: Winner of G2 vs. Winner of G3.
1A Sectional 60 at Jac‐Cen‐Del (6 teams)
G1: North Decatur vs. Rising Sun.
G2: Oldenburg Academy vs. Hauser.
G3: Winner of G1 vs. Winner of G2.
G4: Jac‐Cen‐Del vs. South Decatur.
Championship: Winner of G3 vs. Winner of G4