All of our area schools will compete in 7-team sectionals.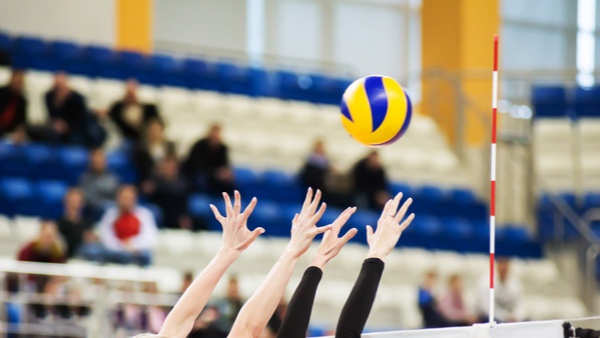 Shutterstock photo.
(INDIANAPOLIS) - Sectional pairings have been announced for the annual IHSAA Volleyball State Tournament.
The IHSAA Champions Network held their sectional pairings show on Sunday night.
The 50th annual IHSAA Volleyball State Tournament will begin on Tuesday, October 12 and will continue until the State Championships on Saturday, November 6 at Worthen Arena at Ball State University.
The host sites for sectionals featuring local teams are Trinity Lutheran, South Ripley, Batesville, and Martinsville.
See the full state tournament pairing show here.
Class 1A Sectional 62 at Trinity Lutheran
M1: Medora vs. Rising Sun
M2: Jac-Cen-Del vs. Oldenburg Academy
M3: Trinity Lutheran vs. Crothersville
M4: West Washington vs. Winner M1
M5: Winner M2 vs. Winner M3
Championship: Winner M4 vs. Winner M5
Class 2A Sectional 45 at South Ripley
M1: North Decatur vs. Milan
M2: Switzerland County vs. Southwestern (Hanover)
M3: Austin vs. South Ripley
M4: South Decatur vs. Winner M1
M5: Winner M2 vs. Winner M3
Championship: Winner M4 vs. Winner M5
Class 3A Sectional 29 at Batesville
M1: Franklin County vs. Greensburg
M2: South Dearborn vs. Rushville
M3: Connersville vs. Lawrenceburg
M4: Batesville vs. Winner M1
M5: Winner M2 vs. Winner M3
Championship: Winner M4 vs. Winner M5
Class 4A Sectional 14 at Martinsville
M1: Columbus North vs. Martinsville
M2: Columbus East vs. Bloomington South
M3: East Central vs. Bloomington North
M4: Bedford North Lawrence vs. Winner M1
M5: Winner M2 vs. Winner M3
Championship: Winner M4 vs. Winner M5