Sectional play begins Wednesday, May 25.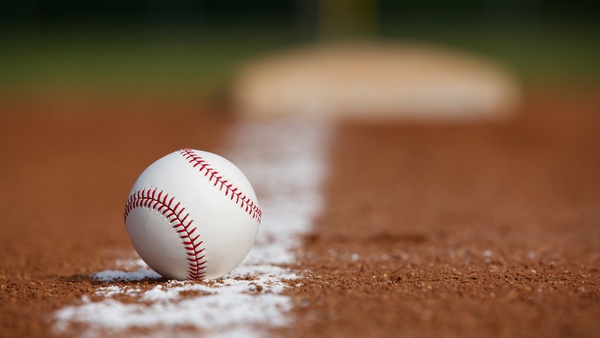 Shutterstock photo.
INDIANAPOLIS - It is almost playoff time.
Sectional pairings for the he 55th Annual IHSAA Baseball State Tournament Series were announced on Sunday night.
Sectionals featuring local teams will take place at Bloomington South, Rushville, South Ripley and Jac-Cen-Del beginning Wednesday, May 25 through Monday, May 30.
From 383 teams, 64 sectional champs will advance to the four-team regionals on Saturday, June 4. 4. Two semifinal games will be played early that day at each site with the two winners returning for a championship game that evening.
The 16 regional winners will be assigned to four semi-state sites and play a single game on Saturday, June 11, with the winners moving into their respective state championship game.
The four state championship games will be played at Victory Field in Indianapolis, home of the Triple-A franchise Indianapolis Indians, for the 24th year overall. This year's games will be played in a doubleheader format on Friday, June 17 and Saturday, June 18.
To conduct the random drawing for the baseball state tournament, the IHSAA places ping-pong balls representing each school in a given sectional into a lottery-style air mix machine. A motorized fan in the bottom of the machine blows the balls around the inside of the transparent container and air then forces each ball up through a tube in random order. For example, the first ball retrieved from the machine will be the visiting team in game one with the second ball representing the home team in game one. The third ball to come out is the visitor in game two and the fourth ball the home team in game two. That same method is followed through all 64 sectionals and 16 regionals.
Sectional pairings for local schools are posted below.
Class 4A Sectional 14 at Bloomington South (6)
G1: Columbus North vs. East Central
G2: Bloomington South vs. Shelbyville
G3: G1 winner vs. G2 winner
G4: Columbus East vs. Bloomington North
Championship: G3 winner vs. G4 winner
Class 3A Sectional 29 at Rushville Consolidated (7)
G1: Lawrenceburg vs. Greensburg
G2: Franklin County vs. Rushville Consolidated
G3: Batesville vs. South Dearborn
G4: Connersville vs. G1 winner
G5: G2 winner vs. G3 winner
Championship: G4 winner vs. G5 winner
Class 2A Sectional 45 at South Ripley (6)
G1: Switzerland County vs. Southwestern (Hanover)
G2: South Decatur vs. South Ripley
G3: G1 winner vs. G2 winner
G4: Milan vs. North Decatur
Championship: G3 winner vs. G4 winner
Class 1A Sectional 60 at Jac-Cen-Del (5)
G1: Rising Sun vs. Oldenburg
G2: Jac-Cen-Del vs. Trinity Lutheran
G3: Hauser vs. G1 winner
Championship: G2 winner vs. G3 winner