The Road to Indianapolis starts October 4.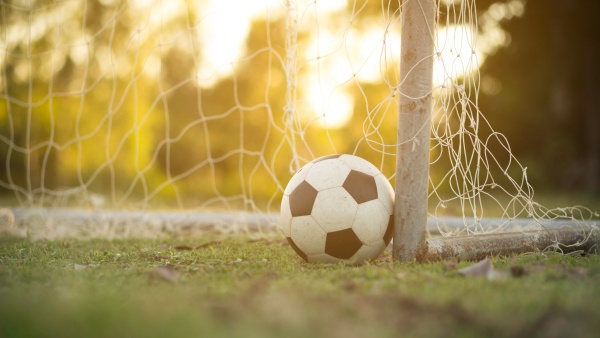 Shutterstock photo.
(INDIANAPOLIS) - The Road to Indianapolis starts October 4 for boys and girls high school soccer teams across the state.
The IHSAA released the pairings for the 28th annual Boys and Girls Soccer State Tournaments on Sunday night.
Important dates for both tournaments are listed below:
Boys Sectional: October 4,6,8,9
Girls Sectional: October 4,5,7,9
Boys Regional: October 14 & 16
Girls Regional: October 13 & 16
Boys and Girls Semi-State: October 23
Boys and Girls State Finals: October 29 & 30
To conduct the random drawing for the state tournament, the IHSAA places ping-pong balls representing each school in a given sectional into a lottery-style air mix machine. A motorized fan in the bottom of the machine blows the balls around the inside of the transparent container and air then forces each ball up through a tube in random order. For example, the first ball retrieved from the machine will be the visiting team in game one with the second ball representing the home team in game one. The third ball to come out is the visitor in game two and the fourth ball the home team in game two. That same method is followed through all sectionals and regionals to determine every team's placement in the bracket.
The portion of the draw that features local teams can be viewed below.
For the full tournament draw, visit www.ihsaa.org.
GIRLS SOCCER
Class 1A Sectional 45 at Rising Sun
M1: South Ripley vs. Rising Sun
M2: Oldenburg Academy vs. Switzerland County
M3: Milan vs. Winner M1
Championship: Winner M2 vs. Winner M3
Class 2A Sectional 28 at Lawrenceburg
M1: Lawrenceburg vs. Connersville
M2: Rushville vs. South Dearborn
M3: Franklin County vs. Winner M1
Championship: Winner M2 vs. Match 3
Class 2A Sectional 27 at Beech Grove
M1: Batesville vs. Greensburg
M2: Beech Grove vs. Indianapolis Cathedral
M3: Herron vs. M1 Winner
Championship: Winner M2 vs. Winner M3
Class 3A Sectional 12 at Greenfield-Central
M1: Mt. Vernon (Fortville) vs. Richmond
M2: New Palestine vs. Greenfield-Central
M3: Winner M1 vs. Winner M2
M4: Shelbyville vs. East Central
Championship: Winner M3 vs. Winner M4
BOYS SOCCER
Class 1A Sectional 45 at Jac-Cen-Del
M1: South Ripley vs. Shawe Memorial
M2: Southwestern (Hanover) vs. Rising Sun
M3: Jac-Cen-Del vs. Milan
M4: Switzerland County vs. Winner M1
M5: Winner M2 vs. Winner M3
Championship: Winner M4 vs. Winner M5
Class 2A Sectional 28 at South Dearborn
M1: South Dearborn vs. Franklin County
M2: Greensburg vs. Rushville
M3: Winner M1 vs. Winner M2
M4: Batesville vs. Lawrenceburg
Championship: Winner M3 vs. Winner M4
Class 3A Sectional 12 at Mt. Vernon (Fortville)
M1: Connersville vs. Mt. Vernon (Fortville)
M2: Richmond vs. Greenfield-Central
M3: East Central vs. New Palestine
M4: Shelbyville vs. Winner M1
M5: Winner M2 vs. Winner M3
Championship: Winner M4 vs. Winner M5