See who your hometown team will be playing in their first postseason game.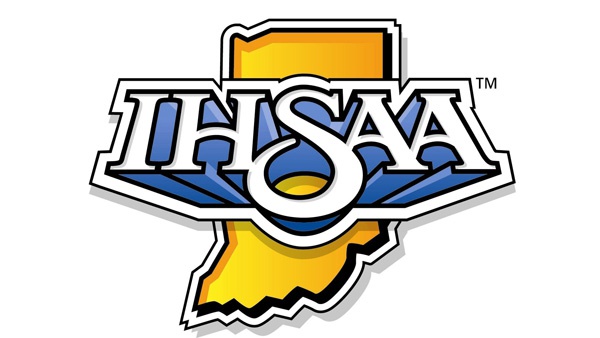 (Indianapolis, Ind.) - Four-hundred teams were drawn today and placed into brackets for the 109th Annual IHSAA Boys Basketball State Tournament presented by the Indiana Pacers and Indiana Fever.
Sectional games are scheduled to begin Tuesday, February 26, and run through Saturday, March 2, with the regional round slated for March 9 and semi‐states on March 16. The four state championship games that make up the state finals will be played at Bankers Life Fieldhouse in Indianapolis on Saturday, March 23.
Defending 4A state champion Warren Central is this week's top‐ranked team in the single class poll from the Indiana Basketball Coaches Association as well as the 4A poll from the Associated Press. The Warriors drew a bye into the Friday semifinal round of Sectional 10 at Lawrence North and will meet the Indianapolis Cathedral‐Lawrence North winner.
Class 3A's top‐ranked team, the Delta Eagles, will take on Yorktown in the first round of Sectional 24 at New Castle.
In Class 2A, the No. 1 Southwestern (Hanover) Rebels will meet Switzerland County in the first round in Sectional 45 at South Ripley.
The Fort Wayne Blackhawk Christian Braves, the top‐ranked team in the Class A poll, drew Lakeland Christian for their opening game in Sectional 52 at Fremont.
Among the other big winners from last year, the defending Class A champion Morristown Yellow Jackets will face Rising Sun in the Sectional 60 opener at Southwestern (Shelbyville).
The Oak Hill Golden Eagles, last year's Class 2A champ, drew a bye and will host the Wabash‐North Miami winner in Sectional 37.
And the Culver Academy Eagles, last year's Class 3A winner, drew home‐standing Jimtown for their first round game in Sectional 19.
Greensburg's (Class 3A) seven consecutive sectional crowns currently leads the state and is followed by Homestead (4A), Marquette Catholic (2A), New Albany (4A), and Seton Catholic (A) with five straight titles.
About the Draw
To conduct the random drawing for the boys basketball state tournament, the IHSAA places ping‐pong balls representing each school in a given sectional into a lottery‐style air mix machine. A motorized fan in the bottom of the machine blows the balls around the inside of the transparent container and air then forces each ball up through a tube in random order. For example, the first ball retrieved from the machine will be the visiting team in game one with the second ball representing the home team in game one. The third ball to come out is the visitor in game two and the fourth ball the home team in game two. That same method is followed through all 64 sectionals and 16 regionals.
IHSAA 4A Sectional 14 at Columbus North (6 teams)
G1: Bloomington North vs. Columbus East. Tues
G2: Columbus North vs. Shelbyville. Tues
G3: Bloomington South vs. Winner of G1. Fri
G4: East Central vs. Winner of G2. Fri
Championship: Winner of G3 vs. Winner of G4. Sat
IHSAA 3A Sectional 29 at Greensburg (7 teams)
G1: Madison Consolidated vs. Greensburg. Tues
G2: Rushville Consolidated vs. Lawrenceburg. Wed
G3: Batesville vs. Franklin County. Wed
G4: South Dearborn vs. Winner of G1. Fri
G5: Winner of G2 vs. Winner of G3. Fri
Championship: Winner of G4 vs. Winner of G5. Sat
IHSAA 2A Sectional 45 at South Ripley (6 teams)
G1: South Decatur vs. Milan. Tues
G2: Switzerland County vs. Southwestern (Hanover). Tues
G3: North Decatur vs. Winner of G1. Fri
G4: South Ripley vs. Winner of G2. Fri
Championship: Winner of G3 vs. Winner of G4. Sat
IHSAA 1A Sectional 60 at Southwestern (Shelbyville) (7 teams)
G1: Rising Sun vs. Morristown. Tues
G2: Jac‐Cen‐Del vs. Oldenburg Academy. Wed
G3: Hauser vs. Waldron. Wed
G4: Southwestern (Shelbyville) vs. Winner of G1. Fri
G5: Winner of G2 vs. Winner of G3. Fri
Championship: Winner of G4 vs. Winner of G5. Sat