Many patients endure months to years with symptoms before seeing a healthcare professional and that may be unnecessary.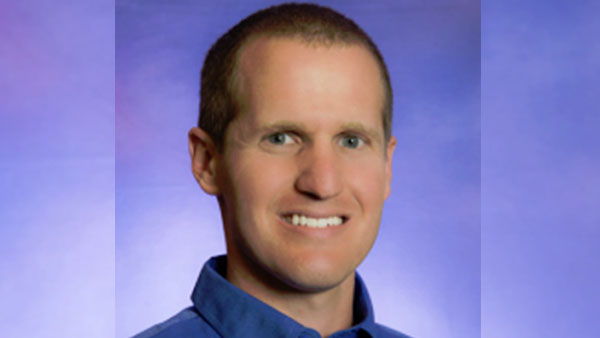 Joe Ehrhard. Photo provided.
(undated) - Do achy knees slow you down? Are they sore when you first get out of bed in the morning? Do they pop, crack, or grind? If so, you are not alone. Those symptoms may be signs of osteoarthritis. And more than 32 million Americans have some form of osteoarthritis. "There is no cure for arthritis," said Joe Ehrhard, PA-C at Beacon Orthopaedics & Sports Medicine. "But there are many treatment options available to lessen a patient's pain and discomfort."
Osteoarthritis of the knee is a wear-and-tear condition that typically affects people as they age. Over time, the normally smooth cartilage of a healthy knee weakens and breaks down causing increased pain. The most common symptoms of knee osteoarthritis are pain, decreased range of motion, knee stiffness/swelling, feeling that the knee may "give out"; or a knee popping/cracking sensation. Ehrhard works in the Lawrenceburg Beacon location and has extensive experience in the evaluation and management of a variety of orthopedic conditions, as well as advanced training in ultrasound and X-ray guided injections. He notes that injection treatments can be an effective option for many patients.
"It is important to know that osteoarthritic knee pain is not something you simply must live with," he continued. Many patients endure months to years with these symptoms before seeing a healthcare professional and that may be unnecessary. It may even make the condition worse. Ehrhard encourages anyone experiencing these symptoms to talk with a medical professional right away to explore treatment options which might include anti-inflammatory medications, physical therapy, corticosteroid injections, joint fluid therapy or visco-supplementation injections; and/or bracing. Working with professionals to develop a treatment plan that is customized for the individual is critically important.
The treatments mentioned above have proven very effective at decreasing pain, swelling, and discomfort in the knee. Avoiding some activities may also provide relief, as there are several that can cause or exacerbate pain in an arthritic knee. They include squatting, kneeling, deep bending, jumping, and other high impact exercises such as snow skiing and tennis.
Some patients have experienced pain relief engaging in low impact exercises such as walking, swimming, and biking. They provide a strong cardio workout but are also terrific exercise for osteoarthritic knees. Consult a physician or physical therapist to determine what physical activities are good for your situation. A common overarching goal should be to enable the patient to remain as physically active as possible -- without aggravating the condition.
When you contact a healthcare professional, you can expect that in-office consultation will entail x-rays and a physical exam. Together with that professional, you can decide what your treatment plan should be to get you back to the activities that you love, hopefully with no pain. Keep that your goal for any type of treatment regimen undertaken.
"That's the care objective: determine what the patient wants to achieve and help him or her get there with as little pain as possible," said Ehrhard who sees patients at Beacon's Batesville, Lawrenceburg and Harrison Avenue offices. He also assists with surgeries at Good Samaritan Hospital and the Christ Hospital.
All nine Beacon locations are seeing patients. Striving to ensure patient and staff health, Beacon offers Telehealth Video Visits and when seeing patients in person, they are using all approved safety protocols, including temperature checks, masks, hand sanitizing.
Providing a safe environment to diagnose and recommend the next steps for any injury is always the right thing to do. If you need to talk with a medical professional about knee pain, please visit www.beaconortho.com or call 513-354-3700 to schedule an appointment.