Rogers couldn't be stopped Friday night against Connersville.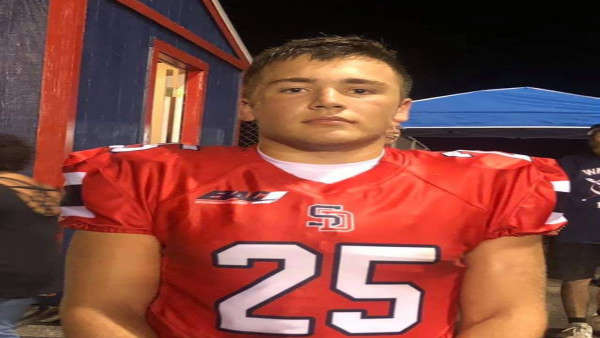 (Aurora, Ind.) - It was a Homecoming Knight to remember.
Not only did South Dearborn defeat Connersville 55-8 to improve to 3-1 on the season (1-0 in EIAC 4A Division), but it was a record-breaking night as well.
Senior running back CJ Rogers rushed 13 times for 326 yards, setting the South Dearborn single-game record for most rushing yards.
Rogers averaged 25.1 yards per carry on his way to five touchdown scores.
His longest rush of the night was a 71-yard touchdown in the second quarter.
@CJRogers25 had a record breaking night as he rushed 13 times for a school record 326 yards (25.1 yard avg) with 5 TDs and a long of 71. Hard to top that great performance @mikeroope @eagle993 @tsfootball @ENQSports @vogel_wlwt @Popo_WCPOSports @FOX19Joe @IndyStarSports @_STDUB pic.twitter.com/GjYCu83l82

— Rand Ballart (@SDKnightsFB) September 12, 2021