The state championship took place Sunday in Noblesville.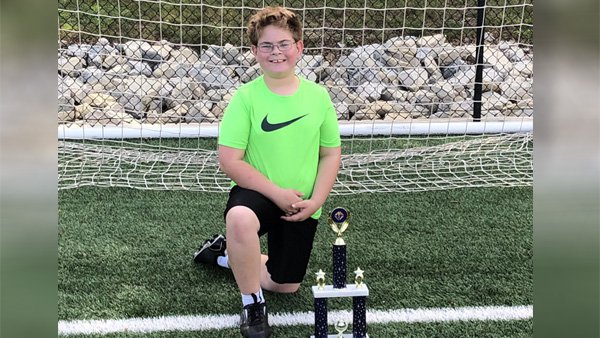 Scott Dietrich. Photo submitted by Andy Faber.
(Lawrenceburg, Ind.) - A 5th grader at Central Elementary School in Lawrenceburg has become a state champion.
Scott Dietrich won the 2019 Knights of Columbus Soccer Challenge on Sunday in Nobelsville.
Each participant attempts 15 shots on goal, which is divided into different sections where the corners score more points. Dietrich's total was good enough to win the boys age 9 state championship.
Dietrich previously won local and regional competitions at Lawrenceburg and Batesville.
Now, Dietrich waits to see if he qualifies for the National Challenge.