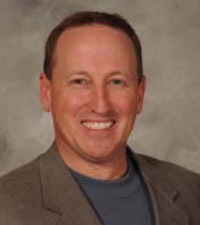 Feel like you're going to melt? Take these tips from Dr. David Argo at Beacon Orthopaedics & Sports Medicine.
(Undated) - According to statistics recently released by the National Oceanic and Atmospheric Association (NOAA), the average air temperatures have shattered previously held records. Since we've moved straight into the full heat of yet another record-breaking summer, it's good to remember not to overdo it when being active or exercising outdoors. "Being aware of your body and how the heat affects it will help you stay safe while staying in shape," said Dr. David Argo MD, Board Certified Orthopaedic Surgeon at Beacon Orthopaedics & Sports Medicine.
When your body heats up faster than it can cool itself, mild to severe heat illness may develop. It is important not only to recognize the symptoms of heat-related illnesses, but also you should learn how to prevent, control and respond to their effects.
Some of those symptoms include confusion, dizziness, weakness, nausea/vomiting, irrational behavior, rapid heart rate, low blood pressure or increased respiratory rate. Even if the symptoms are relatively mild, don't discount them. If you experience any of them, your body is trying to tell you something. Listen.
At the onset of any of these symptoms, Dr. Argo says, "be sure to drink water, get out of direct sunlight, elevate your feet and rest." Allowing your body to recuperate will not only help you move past those initial adverse symptoms; it may even help you avoid further trouble. When you are weakened (regardless of its cause), you are more likely to injure yourself as you exercise.
Recognize that being "in shape" is not full protection against injury. The heat can beat. While heat illness can affect toned athletes, many times it strikes everyday people simply working in their yards, tending gardens or mowing lawns. It hits construction workers or others working in extreme heat for long periods of time. So, take a minute to remember:
Prevention is the best treatment for heat illness;
Over-exertion in the heat can be dangerous (regardless of how regularly we work out or work outdoors); and
What to do if a heat emergency occurs.
PREVENTION
Given that air temperature, humidity and clothing can increase the risk of developing heat-related illnesses, you should choose to exercise (or not) accordingly. Make a conscious effort to eat healthfully. Recognize that your age, sex, weight and personal physical fitness may dictate how extreme heat will affect you. Be aware of your personal stats and act accordingly.
Gradually, expose your body to the heat. By incrementally ramping up the time you spend in outdoor exercise, you can reduce the severity of heat stress. Be aware that this can take five to ten days. Wearing loose or lightweight clothing is logical and works. Finally, eat food/snacks that are high in salt content. They will stimulate thirst. Then, be sure to quench that thirst with (even more) water. Do not consume alcohol or use drugs
Be aware of how any pre-existing conditions (like diabetes) may affect your body's ability to work well in high heat. You are your own best advocate. Take care.
AVOID OVER-EXERTION
Yes, you need to cut the grass. But how about doing it early in the morning or after the sun goes down? As you garden, why not take frequent breaks, drinking a lot of water during each? If you run or walk for exercise, limit your exposure time and/or the temperature when you train – try to schedule these during cooler times of the day.
IN CASE OF HEAT EMERGENCY
Move to a shaded or air-conditioned area.
Remove excess clothing and equipment.
Cool down until core temperature is 101 or lower.
Hydrate orally and/or with IV fluids.
Prop up legs to increase blood return to the heart.
Monitor vital signs.
Call 911 or transport to a medical facility, if condition deteriorates or there is not rapid improvement.
And if you have any ongoing pain or new injuries – perhaps caused by over-exertion in oppressive heat, please contact Beacon. We are available at Beacon West, Batesville and Lawrenceburg locations, on Wilson Creek Road, just across from Dearborn County Hospital. Highpoint Health.(New name for DCH)
No matter what you do this summer, be sure you beat the heat.