Beacon Orthopaedics & Sports Medicine provides tips and tricks for the deskbound workers.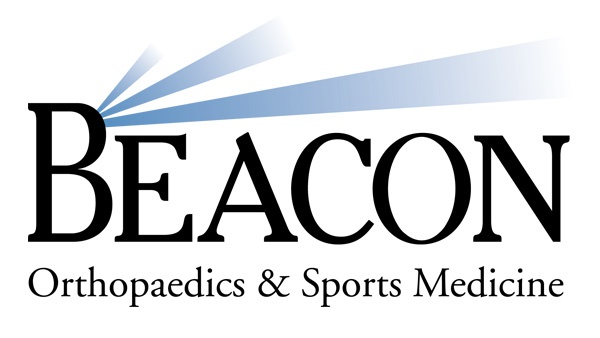 (undated) - During the 2020 Pandemic, we have all learned how to do things differently. We now take precautions like social distancing, better hand washing and wearing masks to protect ourselves and our loved ones. As part of this effort, many of us are currently working from home. And there are some great benefits to that and some significant challenges.
One challenge is how to stay healthy when we must be on a computer or at a desk all day without interruption? Dr. David Argo from Beacon Orthopaedics & Sports Medicine in Lawrenceburg says that "as with any physical challenge, it's important to make a plan and stick to it." He offers the following tips to help with that plan:
Choose a good chair: invest in a comfortable, ergonomically sound chair that will keep you properly aligned throughout the day.
Use a standing desk if available. The research shows that these are a great way to help avoid strains, while allowing you to keep working. There have been all sorts of advancements with this type of desk. Some even use treadmills for those who want to walk while working.
Stand up regularly throughout the day (at least once an hour is recommended).
Get moving. Set your watch download a free timer app. Many of them include a function to pre-schedule reminders that include brief stretching, movement and flexibility exercises for those working all day at desks.
Schedule workouts and then stick to the schedule. Now that you can create your own schedule, use that flexibility for your own good.
Stretch. When you stand up from your desk, do one or more of the quick and easy stretches that the health professionals at Beacon Orthopaedics & Sports Medicine recommend.
Even though your closer to your yard, you STILL need to stretch appropriately before doing yard work. And if you DO injure yourself, do not hesitate to come in or call the experts at www.beaconortho.com. We want your summer to be happy and healthy. The Beacon location in Lawrenceburg will open full schedule for appointments beginning June 1st. And the Batesville location is open on Mondays, Wednesdays, and Fridays.
FIVE Stretches for the Deskbound Worker
Chest Stretch

Exhale as you lift your hands up and pull your shoulders back.

Shoulder Shrugs

Lift shoulders up towards ears, squeezing them tightly. Hold for 1 to 2 second and then roll them back as you relax back down. Repeat 8 to 10 times. Then, roll the shoulders forward.

Torso Stretch

Lace the fingers together and stretch them up towards the ceiling. Take a deep breath as you stretch up as high as you can, then exhale and open the arms, sweeping them back down. Repeat 8 to 10 times.

Forearm Stretch

Stretch the right arm out and turn the hand down so the fingers point to the floor. Use the left hand to gently pull the flingers towards you, feeling a stretch in the forearm. Hold for 10 to 30 seconds, then switch hands.

Hip Flexor Stretch

Stand with your fee hip-width apart and toes forward. Bend your right knee and bring you right heel up toward your butt. Hold your right foot with the right hand, and gently point your knee toward the floor. Hold onto a counter or chair with left hand for balance. Hold 30 seconds and then, switch legs.