The first Q&A is with EC athletic director Don Stonefield.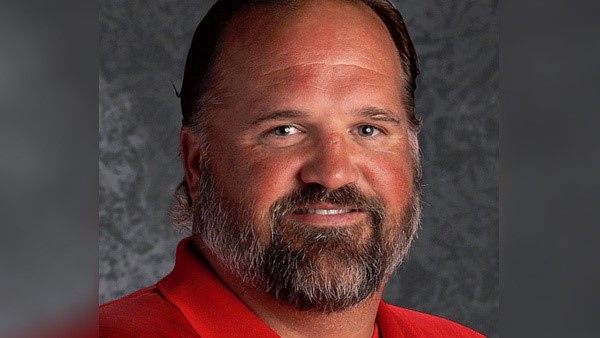 East Central High School AD Don Stonefield. Photo provided.
Having strong local partners matters. Knowing the right people to get your questions answered is critical to success. Beacon Orthopaedics & Sports Medicine has partnered with many local high schools throughout greater Cincinnati (including southeastern Indiana). Especially for parents, teachers, administrators, students and student athletes.
Beacon took this opportunity to hear from some local high school athletic directors to learn firsthand how its partnership helps the schools and their athletes. This is a two-part series. Our first AD is Don Stonefield from East Central High School. A brief of that exchange follows here.
Beacon: What is your history with -- and current role at -- ECHS?
Stonefield: I am a proud ECHS graduate (1988). I returned to my alma mater in 1997 to teach US History, Health & Safety and Driver's Education. While teaching, I also served as assistant coach for both the boys' and girls' teams for three years. Over the following decade, I coached wrestling and football. My time as head football coach was important to me personally and professionally, providing me a front row seat to all student-athletes endure with injuries, treatment and recovery. In 2010, I became the ECHS athletic director, and those football coaching years inform how I do this job that I love.
Beacon: How does an external orthopaedics and sports medicine provider help a school's athletic program? Why partner?
Stonefield: We first affiliated with Beacon (and Dr. David Argo) nearly fifteen years ago (it will be 14 this month). As part of our successful partnership, Beacon takes the lead on all ECHS athletics' medical concerns and issues. Our onsite trainer, Sammy Hendricks, completes all impact testing for our student-athletes, as well as provides CPR/AED training for all coaches. Beacon delivers immediate response and evaluation of our student-athletes to get them back to competition in a safe timely fashion.
Beacon: You mentioned your Beacon athletic trainer. Besides providing care around practice and games, what else does having that professional give East Central athletics?
Stonefield: Beacon makes required sports physicals available onsite. In addition to that, East Central began offering an athletic training course for high school students four years ago. With Beacon's Sammy Hendricks as the instructor, it has grown to two sections with a total of 28 students every semester. It is a class that offers a real-world introduction to that profession. The curriculum focuses on teaching basic anatomy, muscles and ligaments, assessing injuries and proper injury/strain treatment. More than that classroom experience, those students also get hands-on experience with athletic training care (e.g. taping), job shadowing and even spending time at Beacon care locations or Dr. Argo and team coming here to teach our students casting, suturing and sharing about their career paths.
Beacon: What's on the horizon for ECHS athletics and Beacon?
Stonefield: Our history with Beacon speaks for itself. East Central has received quality health care, treatment and oversight by Dr. Argo's team for almost fifteen years. I already mentioned the impact testing, sports physicals, CPR/AED training for coaches and staff. Beyond all of that, Beacon has been instrumental in maintaining proper medical records for treatment and healthy return-to-play. Dr. Argo and his staff are available to our athletes for immediate care and treatment. As the East Central Athletic Department continues to grow and our facilities are upgraded to meet the demands of our student-athletes. Beacon Orthopaedics continues to provide excellent care and up-to-date with the latest equipment. It's a great partnership.
Beyond successful partnerships with local high school athletic programs, Beacon Orthopaedics treats patients of all ages for various injuries and ailments. If you or someone you love is experiencing pain (whether from a sports injury or just usual exertion), you can always schedule a diagnostic appointment at Beacon West, Lawrenceburg and Batesville, or come to one of their Saturday morning injury clinics, or urgent care at Erlanger and Summit Woods.
Go to www.beaconortho.com or call 513-354-3700 for an appointment. All 15 Beacon locations are seeing patients.