What is Osteoporosis and how can you prevent it?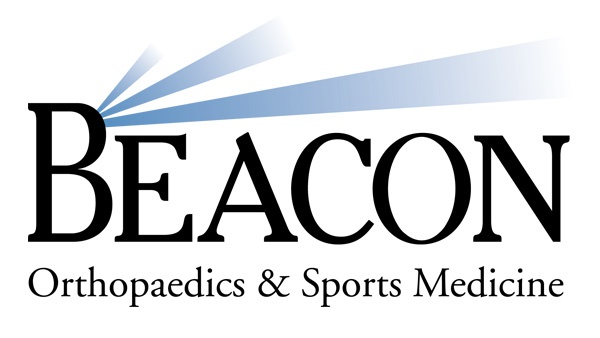 In order to prevent an injury from occurring, you must clearly define what you are trying to avoid. Here are some questions to ask as you make a plan for healthy bones.
What is Osteoporosis?
Literally translated, osteoporosis means "porous bone" describing when bones become thin from mineral (mostly calcium) loss. This mineral loss also causes them to become weaker and less dense. Lower bone quality brings an increased chance of breaks causing pain, disability, or even making everyday activities a challenge.
According to the National Institutes of Health, in the United States, due primarily to an aging population, osteoporosis or low bone mass is now considered major public health threat. Since the disease often goes unnoticed for years with no symptoms or discomfort, it is best to prevent its onset if possible. The local experts from Beacon Orthopaedics & Sports Medicine say that while some older adults cannot avoid injury or illness resulting in surgical treatment, there are a few early steps everyone can take to prevent bone loss -- at any age.
How Can I Prevent Bone Loss?
At different stages in life, there are steps anyone can take to prevent bone loss. Starting early is important. Here are some preventive tips developed by the American Academy of Orthopaedic Surgeons for people at various stages of life:
· 10 and 20 years old: To increase strong, healthy bones, consume 1,300 mg of calcium each day. Dairy products like cheese, or green leafy vegetables are also great sources of calcium. One easy action item: instead of soda, drink milk.
· 20 and 35 years old: Since your bones reach their peak strength during these years, it's important to get adequate calcium and exercise to help achieve peak bone density. You need at least 1,000 mg of calcium each day. Weight-bearing exercises like jogging or walking also aid in keeping bones strong.
· 35 and 50 years old: At this stage in your life, you may begin to gradually lose bone, so getting enough calcium (1,000 mg each day) and daily exercise will help minimize that loss. For women, if your period becomes irregular or if you develop signs of menopause, talk with your physician about bone density screening examinations.
· Over 50 years old: Adequate calcium intake and exercise are still important. You should continue taking 1,000 mg of calcium each day. If you rarely get out in the sun, talk with your doctor about taking a vitamin D supplement. Try to walk, jog, or perform a resistance workout for at least 20 minutes, three times a week.
How Can I Avoid Injuries?
"The key to preventing injuries before exercising is to properly prepare for that workout," said Dr. Matt Johansen from Beacon. Perform each exercise properly, stretching your body in a pain-free manner. Staying relaxed is very important to stretching properly. Make sure your body is not tight. Keep your shoulders, hands, and feet relaxed as you stretch, and breathe slowly. "One of the best ways to warm up is to do flexibility or stretching exercises, making sure your physical activity is appropriate for your fitness level," added Dr. Johansen. Consult with your orthopedic doctor for information on specific, beneficial stretching exercises.
Some good exercises that help minimize bone loss include walking, jogging, hiking, climbing stairs, dancing, aquatic exercises, treadmill exercises, and weight training. However, always consult your doctor before beginning any vigorous exercise program. In addition to taking vitamins and exercising, eliminate smoking and excessive alcohol use, as these have been proven to cause bone loss and increase your risk for a fracture.
Next Steps?
As you age, your body does not bounce back from injuries as easily. Falls and fractures among older adults can sometimes be prevented by following safety measures and being aware of the risks in order to avoid them. If you or someone you love needs an osteoporosis evaluation, appointments are available at Beacon West, Lawrenceburg and Batesville, along with Saturday morning injury clinics and urgent care at Erlanger and Summit Woods. Go to www.beaconortho.com or call 513-354-3700 for an appointment. All 13 Beacon locations are seeing patients. Striving to ensure patient and staff health, Beacon offers Telehealth Video Visits and when seeing patients in person, they are using all approved safety protocols, including temperature checks, masks, hand sanitizing. Providing a safe environment to diagnose and recommend the next steps for any injury is always the right thing to do.