When running, jumping or twisting, anyone can hurt a meniscus.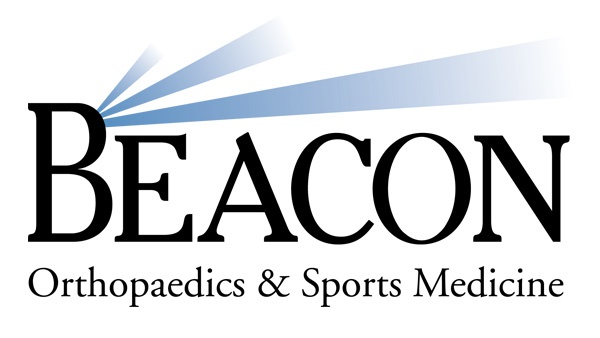 (undated) - Knee pain can be caused by many things, but the most common is meniscus injury. The meniscus is a structure inside the knee that absorbs the energy of walking, running, and jumping while allowing the cartilage of the knee to glide and slide. It is sometimes even referred to as the knee's shock absorber.
The meniscus can be injured with simple activities like rising from kneeling or seated position (including from the toilet) and getting out of a vehicle. And of course, sports and outdoor activities can also be culprits. As the weather begins to improve, we tend to become more active outdoors. That may become especially true during this, the Spring of Social Separation. No matter if we are exercising alone or with someone six feet away, if we do not stretch and strengthen properly, injury can occur. When running, jumping or twisting, anyone can hurt a meniscus.
Generally a patient with an injured meniscus has pain on the inside or outside of their knee making it tender to touch along the joint. They may also experience swelling or the feeling of fullness in the back of the knee. Often patients report they cannot easily move to the side, twist or bend. In some cases, patients are not even able to let their knees touch while trying to sleep. Some report a "catching", "locking", or "popping" sensation in their knee with walking, squatting, or kneeling.
The best way to prevent tearing the meniscus is to avoid making your knee bear weight at the same time as twisting the body. When you stand up from chair, get out of a car, or get off your tractor, pivot your body first. This enables you to stand straight up without twisting.
However, we all know that sometimes injuries still happen. So, if you are diagnosed with a torn meniscus, your treatment will vary depending on the size and location of that tear. Treatment plans can include:
Ice
Anti-inflammatories
Physical therapy
Corticosteroid injection
Surgical intervention
With advanced research, more experience and better technology, surgical procedures for meniscus tears are much less invasive. Many are now routinely performed using an arthroscope. This technique uses small incisions instead of just one large. Through these small incisions, a camera and special instruments can visualize the meniscus and repair or remove the torn tissue. This cause far less damage and allows for a faster recovery.
If you think you may have a meniscus tear, please visit www.beaconortho.com or call 513-354-3700 to schedule an appointment. We will create a care plan just for you, to get you back to your normal activities without knee pain.