Students at LHS are offered an Introduction to Athletic Training course.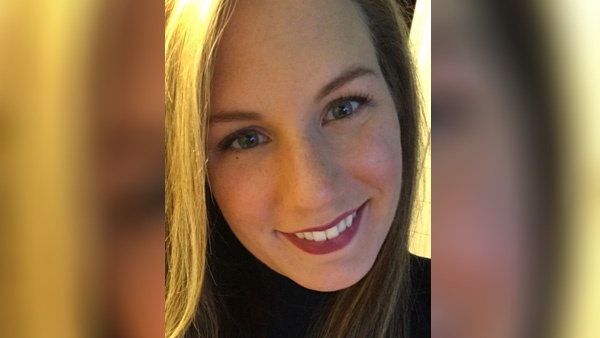 For decades, a high school's athletic trainer was probably someone on the sideline who was expected to ice a knee or wrap an ankle, if needed.
Now, the world of athletic training is proactive, cutting edge and always evolving. One great example of that change is the role Beacon Orthopaedics & Sports Medicine's Brandie Gausling is playing as the head athletic trainer at Lawrenceburg High School.
Beyond working closely with players and coaches to keep the athletes healthy as they compete, Gausling has also helped develop a way to share that cutting-edge training and information with even more LHS students through her "Introduction to Athletic Training" course. During the semester-long class, she teaches medical terminology and practices. Yes, she instructs them how to properly tape ankles, but she also offers so much more, introducing the most current treatments for common sports injuries.
This year is the fourth school year Gausling has offered the class. "The class continues to evolve," Gausling said. "The content has grown since we started." And so has enrollment, as they now offer five class sections. "There is real interest in it and excitement about it," she continued.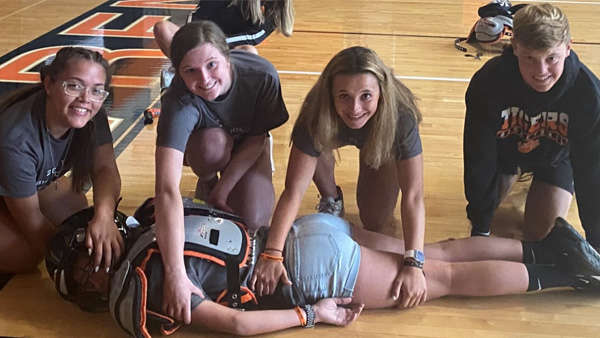 Photo provided.
As part of the LHS Career/Technical Education (CTE) program, students enrolled in this class begin with Principles of Healthcare which includes information about all medical professions including athletic training. Students then move on to take a Medical Terminology section, and finally, the students take a Health Science section. The class allows them to receive required training to become a licensed Emergency Medical Technician (EMT) if they'd like to do so.
In addition to this popular academic course, Gausling created and produced the first-ever High School Sports Medicine Symposium this summer which consisted of a day and a half of presentations, workshops and hands-on experiences for the students. Dr. David Argo from Beacon was the keynote speaker. The firsthand-experience-based content allowed students to provide fracture care, suture a fake laceration and splint a variety of simulated joint injuries. The attendees also encountered a simulated traumatic brain injury and participated in that imaginary patient's care. And finally, they acted as part of a team that removed football equipment while spine-boarding a cervical spine-injured athlete.
"My goal was to spark interest in sports medicine as a career," she said. "And given the turnout and reaction, I think we achieved that goal." When she was an incoming freshman at the College of Mt. St. Joseph, Gausling was offered a similar program, and she now says that it solidified her desire to pursue this profession she loves so much.
She expects that interest in the LHS class will continue to grow and she will play a role in making that happen. When asked about the future of the symposium, she said she plans to offer it again next summer for LHS students. She also expressed interest in developing similar offerings for other schools in the Tri-state.
Beacon Orthopaedics is proud of its team at LHS – Brandie Gausling and Jordan Thomas. Working with athletes and coaches to provide onsite care is important and rewarding work. In addition, the educational content that this team provides is another great example of just one of the benefits schools receive when they partner with Beacon. Teamwork works.
Beyond providing care and innovative partnerships with local high school athletic programs like Lawrenceburg High School, Beacon Orthopaedics treats patients of all ages for various injuries and ailments. If you or someone you love is experiencing pain (whether from a sports injury or just usual exertion), you can always schedule a diagnostic appointment at Beacon West, Lawrenceburg and Batesville, or come to one of their Saturday morning injury clinics, or urgent care at Erlanger and Summit Woods.
Go to www.beaconortho.com or call 513-354-3700 for an appointment. All 15 Beacon locations are seeing patients.