Jace Largent has a bright future ahead.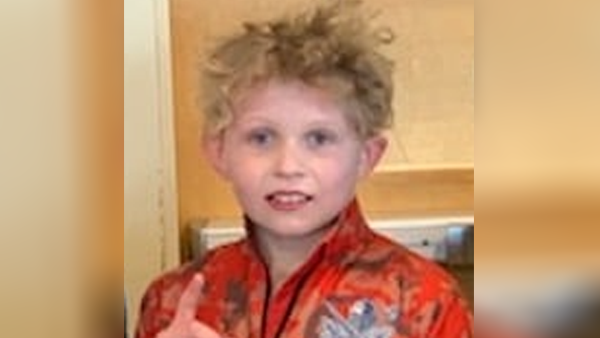 Jace Largent. Photo provided.
(Aurora, Ind.) – An Aurora Elementary School student is already making a name for himself on the wrestling mat.
Jace Largent competed at the 2022 ISWA Folkstyle State Tournament at Warren Central High School on March 12 and 13.
Not only did he compete, but he dominated the 10U 71 lb. tournament.
Largent mowed down five opponents on his way to capturing the state championship.
1st Round: Def. Issac Matthews (Maurer Coughlin Wrestling) by fall (0:46)
2nd Round: Def. Dominic Snow (Beech Grove Wrestling Club) by fall (0:13)
Quarterfinals: Def. Eli Arthur (Bloomington South Wrestling) by decision (6-0)
Semifinals: Def. Cooper Andrews (Northwood Wrestling Club) by Decision (4-0)
Finals: Def. Julian Navarrette (Intense Wrestling Club) by major decision (13-1)
Largent also finished first at the Indy Nationals U10 tournament in February.