Over 800 student-athletes earned Academic All-State honors this volleyball season.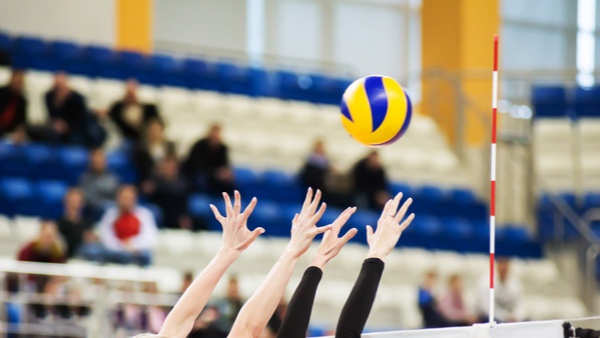 Shutterstock photo.
INDIANAPOLIS – A record number of high school volleyball players have earned the right to be called Academic All-State student-athletes.
The Indiana High School Volleyball Coaches Association recently announced their 2021 Academic All-State honorees.
In total, 850 volleyball players throughout the state earned recognition, shattering last year's mark of 732.
The average weighted GPA for all honorees was 3.95.
Local volleyball players earning Academic All-State are listed below:
Batesville – Brayleigh Patterson, Regina Gerstbauer, Sophie Lee
East Central – Avery Daniels, Hope Fox, Maycey Lewis
Franklin County – Jenna Bruns, Kacie Williams, Kylie Lea, Meredith Hoff
Jac-Cen-Del – Aundrea Cullen, Desiree Sparks, Emma Newhart, Katelyn Wagner
Lawrenceburg – Bristal Cendro, Zoe Rummel
Milan – Karley Bushhorn
South Dearborn – Arynn Kunkel, Rylee Thies
South Ripley – Alexa Heidt, Gracie Gunter, Rachel Meyer
Switzerland County – Hannah Hayes, Jaden Harrell
Congratulations to our Seniors Bristal Cendro and Zoe Rummel for making the Academic All State Team! @rummel_zoe @brose139 https://t.co/JvcxmBM0Dm

— LHS Volleyball (@LburgVB) October 12, 2021
Congratulations to our Seniors Bristal Cendro and Zoe Rummel for making the Academic All State Team! @rummel_zoe @brose139 https://t.co/JvcxmBM0Dm

— LHS Volleyball (@LburgVB) October 12, 2021