The IHSAA Girls Basketball State Tournament starts on January 29.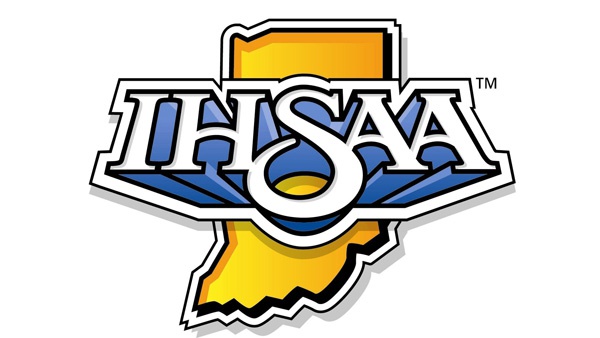 (Indianapolis, Ind.) - The opening week's pairings were announced this afternoon for the 44th Annual IHSAA Girls Basketball State Tournament presented by the Indiana Fever and Indiana Pacers.
Sectional games are scheduled to begin Tuesday, Jan. 29, and run through Saturday, Feb. 2, with the regional round slated for Feb. 9 and semi‐states on Feb. 16. The four state championship games that make up the state finals will be played at Bankers Life Fieldhouse on Saturday, Feb. 23.
All four of last year's state champions have carried over that success and find themselves at or near the top of their respective polls from the Indiana Coaches of Girls Sports Association as the regular season winds down.
Northwestern, the top‐ranked team in Class 3A and defending state champion, drew a bye and will await the West Lafayette‐Peru winner in the Sectional 20 semifinals at Frankfort.
Central Noble, the No. 1 team in Class 2A and defending state champion, will host Westview on opening night in Sectional 35.
Marquette Catholic, the top team in Class A and defending state champion, will host 21st Century‐Gary in the Sectional 49 opening game.
Last year's Class 4A state champion, Warren Central, currently ranked fourth, will meet eighth‐ranked North Central of Indianapolis in the first game of Sectional 10 at Cathedral.
And the top‐ranked team in Class 4A, Hamilton Southeastern, drew a bye in Sectional 8 at home and will face the Fishers‐Anderson winner in the semifinal round.
About the Draw
To conduct the random drawing for the girls basketball state tournament, the IHSAA places ping‐pong balls representing each school in a given sectional into a lottery‐style air mix machine. A motorized fan in the bottom of the machine blows the balls around the inside of the transparent container and air then forces each ball up through a tube in random order. For example, the first ball retrieved from the machine will be the visiting team in game one with the second ball representing the home team in game one. The third ball to come out is the visitor in game two and the fourth ball the home team in game two. That same method is followed through all 64 sectionals and 16 regionals.
4A Sectional 14 at Columbus East (6 teams)
G1: Bloomington North vs. East Central. Tues
G2: Shelbyville vs. Columbus North. Tues
G3: Bloomington South vs. Winner of G1. Fri
G4: Columbus East vs. Winner of G2. Fri
Championship: Winner of G3 vs. Winner of G4. Sat
3A Sectional 29 at Lawrenceburg (7 teams)
G1: Rushville Consolidated vs. Batesville. Tues
G2: South Dearborn vs. Lawrenceburg. Wed
G3: Franklin County vs. Madison Consolidated. Wed
G4: Greensburg vs. Winner of G1. Fri
G5: Winner of G2 vs. Winner of G3. Fri
Championship: Winner of G4 vs. Winner of G5. Sat
2A Sectional 45 at South Decatur (6 teams)
G1: Milan vs. North Decatur. Tues
G2: South Decatur vs. South Ripley. Tues
G3: Switzerland County vs. Winner of G1. Fri
G4: Southwestern (Hanover) vs. Winner of G2. Fri
Championship: Winner of G3 vs. Winner of G4. Sat
1A Sectional 60 at Waldron (7 teams)
G1: Oldenburg Academy vs. Morristown. Tues
G2: Jac‐Cen‐Del vs. Rising Sun. Wed
G3: Hauser vs. Southwestern (Shelbyville). Wed
G4: Waldron vs. Winner of G1. Fri
G5: Winner of G2 vs. Winner of G3. Fri
Championship: Winner of G4 vs. Winner of G5. Sat