It would be scary to see what these 12 individuals would do if they were on the same team.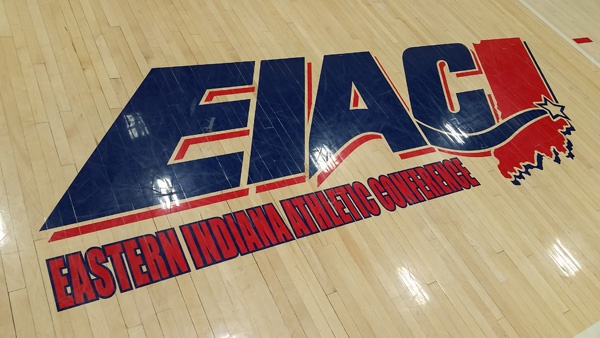 (Lawrenceburg, Ind.) – The Eastern Indiana Athletic Conference has named its top 12 boys basketball players for the 2019-20 season.
The All-EIAC Boys Basketball Team was released on Thursday.
Conference champs Greensburg (7-0 in EIAC) led the way with three selections, including EIAC MVP Andrew Welage, Lane Sparks and Miles Wilkison.
Pirates head coach Stacy Meyer is the 2019-20 EIAC Coach of the Year.
East Central stars Luke Collinsworth and Logan Rohrbacher were made the all-conference team. Collinsworth averaged a conference best 10.1 rebounds per game and was second in scoring at 19.4 points per conference game. For Rohrbacher, he averaged 16.7 points and a conference-best 5.6 assist per game.
Lawrenceburg Tigers senior Gavin Yoon was a no doubt selection to the all-conference team, leading all scorers during conference games at 20.7 ppg.
Alex Shackelford represents South Dearborn on the all-conference team. The senior guard averaged 15.3 points against conference rivals.
The full 2019-20 All-EIAC Boys Basketball Team is listed below.
Greensburg (7-0) – Andrew Welage (MVP), Lane Sparks, Miles Wilkison
East Central (5-2) – Luke Collinsworth, Logan Rohrbacher
Batesville (4-3) – Colt Meyer, Sam Voegele
Connersville (4-3) – Jacob Brown
Lawrenceburg (4-3) – Gavin Yoon
South Dearborn (2-5) – Alex Shackelford
Franklin County (1-6) – Chad Cox
Rushville (1-6) – Alec Evans