Firefighters from across Dearborn County are on the scene of a downtown Lawrenceburg building fire.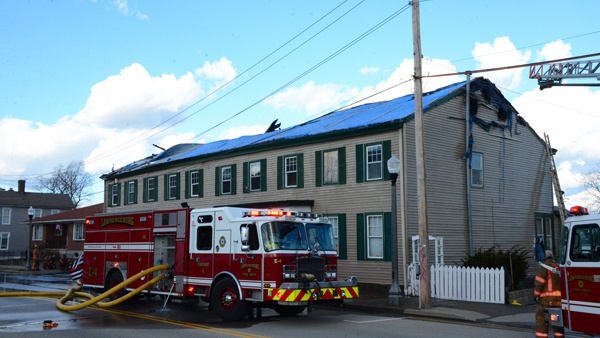 Photo by Chuck Folop.
(Lawrenceburg, Ind.) - A downtown Lawrenceburg apartment building which has been an all-too-frequent scene of fires is again ablaze Tuesday.
Windy conditions may be to blame for causing electric lines to spark a fire at the abandoned apartment building on the 200 block of Second Street at around 1:45 p.m. Lawrenceburg Fire Department was on the scene watching the live electric lines and waiting for electric to be shut off when the roof and attic of the two-story, multi-family building caught fire.
Firefighters from Lawrenceburg, Aurora, Greendale, and Bright remain on the scene as of 2:40 p.m.
That same building was damaged by a fire in April of 2017, claiming all the belongings of one family who lived there. Fire struck that building again in February of 2018, forcing the remaining residents to leave.
The City of Lawrenceburg has taken the owner of the property to court in an attempt to get the building declared unsafe.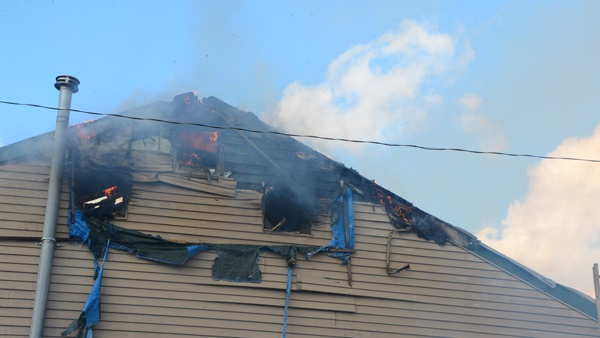 Photo by Chuck Folop.

RELATED STORIES:
Apartment Fire Takes Everything From Couple