What is 4-H, what happens in 4-H, and how can you get your children involved?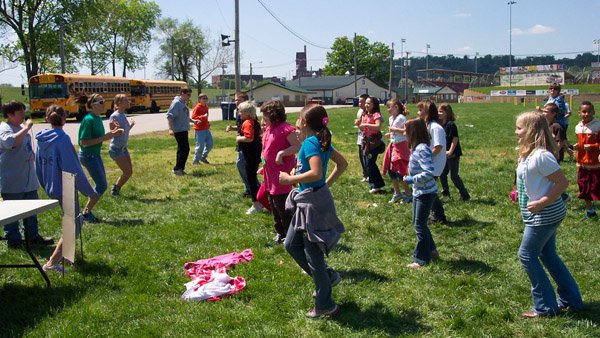 (Dearborn County, Ind.) - What is 4-H? 4-H is America's largest positive youth development organization; empowering nearly 6 million young people with the skills to lead for a lifetime. The Dearborn County 4-H program encompasses nearly 300 youth and approximately 75 adult volunteers, and we are looking for youth and caring adults to join the ranks!
Dearborn County 4-H plans are underway for an exciting fair this summer, June 20-25, complete with Carnival rides, a Tiger show, and fair food! 4-H leadership continues to work closely with the Dearborn County Health Department to ensure the safety of all participants and fair patrons.
What happens in 4-H? 4-H Youth participate by enrolling in 4-H online and participating/attending local club meetings. They work with family, friends, and leaders to develop life skills and project mastery through project exploration, hands-on activities and the creation of exhibits. The exhibits are displayed at the annual County Fair held the third full week of June on the Lawrenceburg Fair Grounds. Families choose their level of participation and opportunities are varied. Youth may participate in a Spark Club short term program or choose to join in the fun at SEIN 4-H camp held at Higher Ground in early June. Youth and adult volunteers may participate in a variety of local, regional & state events and workshops, and there are opportunities for travel, experience and learning by participating in 4-H trips. Aspiring artists may participate in performing or communication art events. And 4-H members learn generosity by planning and holding community service projects that give back in a meaningful way.
The learning tools bringing it all together are the 4-H projects. Projects are topic areas and members choose and explore topics such as photography, sewing, fine arts, crafts, gardening, outdoor skills and firearm/archery safety, woodworking, foods and many more. Dearborn County offers approximately 100 different projects, so chances are, there is something of interest for everyone. Many of our members find career paths related to the projects they completed in 4-H. To learn more about 4-H, please visit Indiana 4-H, https://extension.purdue.edu/4-H/.
4-H Volunteers are caring adults that help youth gain life experience and the skills they need to succeed in life. They lead club meetings, sit on 4-H governance or Fair boards, share skill and knowledge at workshops or become project experts.
Liz Beiersdorfer, 4-H Youth Development Educator in Dearborn County says, "4-H is the place every child grade K-12 can feel they belong." Youth from the city, the farm, and everywhere in between can experience 4-H programming. How? Visit https://v2.4honline.com/ and enroll today. If you have questions, please call the Extension Office in Aurora at 812-926-1189.
If you are interested in learning about 4-H opportunities in Dearborn County or would like to learn more about becoming a 4-H Volunteer, please contact Liz Beiersdorfer, ebeiers@purdue.edu or call 812-926-1189.