Ramey was convicted yesterday, February 6.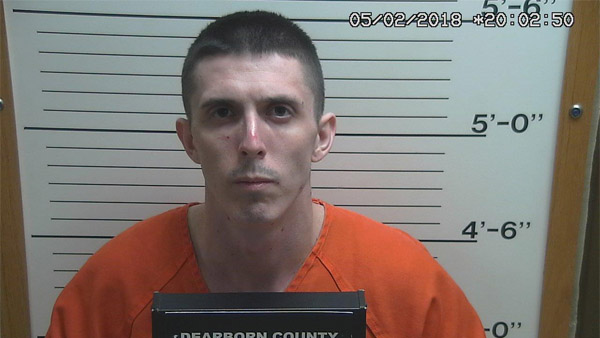 (Dearborn Co., Ind.) - A West Harrison man was convicted by jury of Conspiracy to Commit Obstruction of Justice (Level 6 Felony) and Conspiracy to Commit Intimidation (Level 6 Felony).
While being held in Dearborn County Jail, Eli Ramey, 31, recruited two individuals to seek out a witness for a case being prepared for trial.
Richard Oldfield and Chelsea Tyler sought out the witness with the intention to prevent the witness from testifying or to change his testimony.
Oldfield and Tyler then threatened this man as a part of Ramey's plan.
"Ramey's scheme, and similar behavior, constitutes a direct threat to the administration of justice. We cannot and will not tolerate strong arm tactics against witnesses in criminal trials," stated Prosecutor Deddens.
Ramey has not yet been sentenced.
RELATED STORIES:
Accused Robber, Two Others Try To Stop Witness From Testifying