Rising Star Casino Resort is giving the public the opportunity to select the name for the Ohio River ferry boat.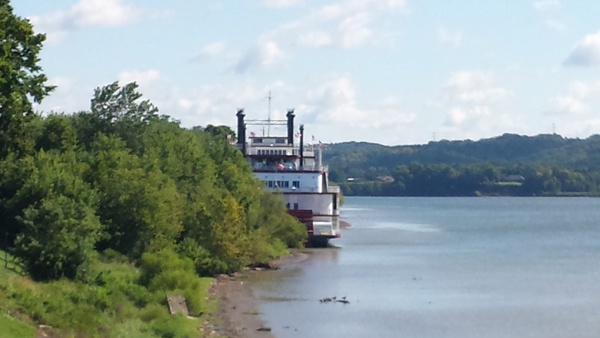 Rising Star Casino in Rising Sun, Ind. File photo.
(Rising Sun, Ind.) - The final four of ferry boat naming has been set.
Rising Star Casino Resort in Rising Sun is preparing to debut its new Ohio River ferry this summer. As part of the building, the casino last month announced a naming contest for the ferry which will transport automobiles 2,000 feet between Rising Sun and Rabbit Hash, Kentucky.
Casino customers and local residents shared their boat name suggestions with Rising Star. On Monday, the online voting for the vessel's name began.
The choices are M.S. Lucky Lady, The Mildred II, Boaty McFerry, and The Rising Rabbit.
You can cast your vote online at https://woobox.com/3tto3u/kemw8y. Voting on the boat name is to continue through July 2.
There has not been a ferry boat running between Rising Sun and Rabbit Hash since the 1940s, when the a ferry called The Mildred shuffled people and goods across the river.
Rising Star Casino is hoping that its new ferry, which will be open to the public, will help bring more northern Kentucky gamblers to the riverboat casino. It could also help to increase tourism and relations between Rising Sun and Rabbit Hash.
RELATED STORIES:
Have A Name Idea For The Rising Sun To Rabbit Hash Ferry?