Vivian Moore is accused of bashing the victim on the head with an iron skillet.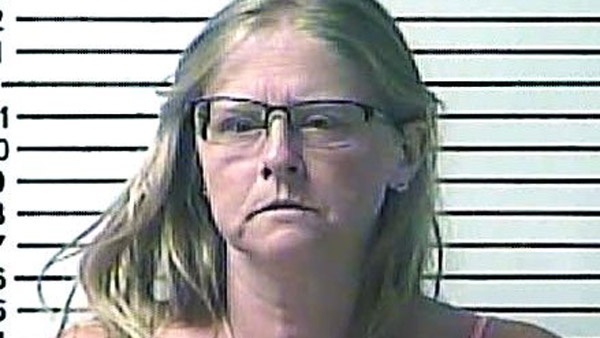 Vivian Moore. Photo by Hardin County, Kentucky Sheriff's Dept.
(Switzerland County, Ind.) - After he son's arrest, a Switzerland County woman is now facing murder charges for her role in the death of her ex.
Vivian Moore, 46, of Vevay, was arrested July 19 on charges of Murder, Aiding or Inducing Murder, and Obstruction of Justice. She was taken into custody in Elizabethtown, Kentucky.
Moore had lived with Dennis Dziwulski up until just a few days before his body was discovered June 25 near the rented mobile home they shared on Beatty Ridge Road.
Moore's son, Justin Girdler, 25, of Madison, was previously arrested for murder on July 3. Indiana State Police investigators say Girdler killed Dziwulski following a domestic violence situation between Dziwulski and his mother on June 2.
According to a new probable cause affidavit filed in Switzerland County court, sheriff's deputies were called to Moore and Dwiwulski's mobile home for a domestic dispute on June 2. Girdler was present and carrying a hammer. He was ordered by deputies to leave the home. Moore left with him.
Girdler and Moore returned early the next morning to the home accompanied by Michael Hall, the brother of Girdler's girlfriend. Both Girdler and Hall would tell detectives that they witnessed Moore repeatedly strike Dziwulski in the head with an iron skillet as he slept.
"Girdler said while Vivian was hitting Dennis he screamed 'stop,'" the affidavit states. "Girdler said Vivian threatened him and told him he had to help or he would end up the same as Dennis. Girdler said Vivian made him get the hammer and made him strike Dennis."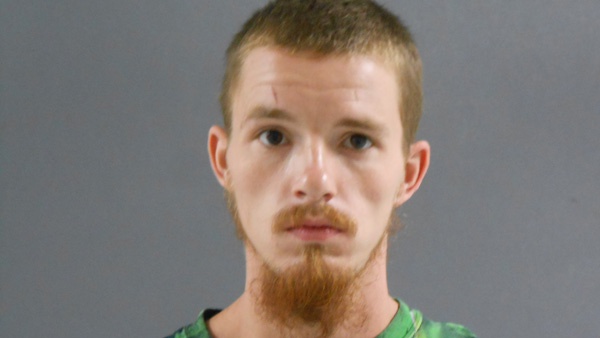 Justin Girdler. Photo by Switzerland County Sheriff's Department.
Hall said he then hit Dziwulski in the head with a hammer once, after Dennis was dead from the blows delivered by Moore and Girdler, because he was being threatened. Hall added that he was threatened by Moore to help move the body and dispose of Dennis' vehicle.
Dziwulski was from Maryland. Police began to investigate his disappearance after his brother on the east coast called to say he had not heard from Dennis. The brother called Moore, who claimed Dennis had moved back to Maryland after breaking up.
Police received permission to search the mobile home from the landlord. Inside they found evidence of a "significant blood-related event." Dziwulski's remains were found in a wooded area 50 yards away from the residence.
Moore was extradited from Kentucky to Indiana on July 25. She has been ordered held at the Switzerland County Jail without bond until further notice.
Girdler also remains held in the county jail without bond.
Hall has not been charged.
RELATED STORIES:
Human Remains Found In Switz. Co Identified; Victim's Wife's Son Accused Of Murder