Be there or be square.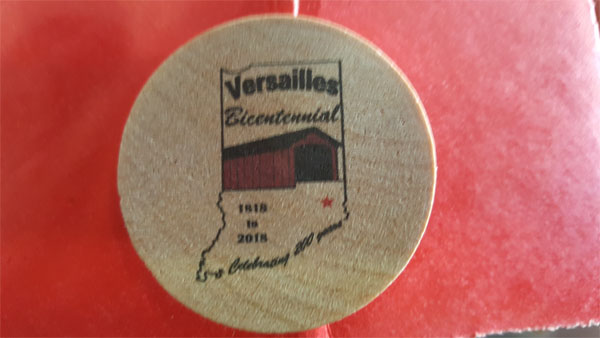 (Versailles, Ind.) - Versailles will celebrate its 200th birthday this weekend.
The Versailles Bicentennial Celebration will take place Saturday, July 28 from 9:00 a.m. to 10:00 p.m. on the town square.
The event will feature several family-friendly activities, horse-drawn trolley rides along the historical walking tour route, and a community painting day for the Bicentennial mural.
Other activities include the Civil War Encampment and time capsule burial at the new town hall building. The time capsule will be filled with a bicentennial wooden nickel, commemorative ornament, newspaper clipping of the South Ripley High School Class of 2018 and more. Event organizers say the time capsule will be dug up in 50 years.
"We started working on this probably back in February, laying out an outline for what we wanted to do, and it's been pretty hardcore since then" said Roxanne Meyer, event organizer.
Food vendors, a beer garden, live music and class reunions will also take place on the square.
For a full list of Bicentennial Celebration events, visit www.mainstreetversailles.com.
HERE BUBBA BO'S INTERVIEW WITH VERSAILLES BICENTENNIAL CELEBRATION ORGANIZERS IN THE AUDIO PLAYER BELOW.