The arrests were made Tuesday in Florence, Kentucky.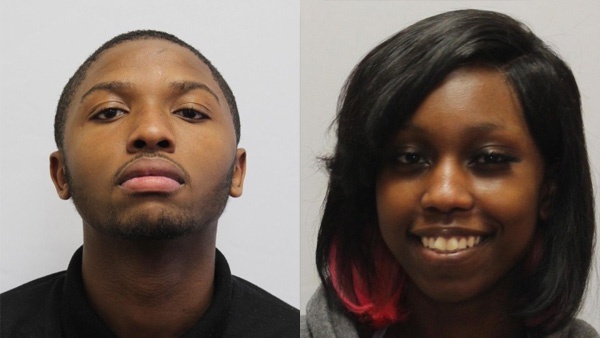 Demontre Conley and Talisha Tompkins. Photo provided.
(Greendale, Ind.) - The two suspects wanted from a shooting death at a Greendale hotel have been taken into custody.
Demontre Conley, 19 and Talisha Tompkins, 21, both of Cincinnati, were arrested Tuesday by U.S. Marshals in Florence, Kentucky.
Conley and Tompkins were wanted for their involvement in the shooting death of David Bush-Reynolds. The 20-year-old from Cincinnati suffered a single gunshot wound to the head during an incident at the Riverside Inn in Greendale on September 26.
During the investigation, Greendale Police learned that a person had been shot in a room registered to Tompkins.
When police responded to the room, they found Bush-Reynolds deceased.
A witness to the shooting stated that he, Conley, Tompkins and Bush-Reynolds were partying and had video of them smoking marijuana and handling firearms prior to the gunshot that killed Bush-Reynolds.
After the shot went off, they fled. Conley told the witness that the shooting was an accident and that he did not know the gun was loaded.
Conley is charged with Reckless Homicide and Obstruction of Justice, while Tompkins is charged with Assisting a Criminal and Obstruction of Justice.
Both will have their initial hearing in Dearborn Superior Court I following extradition from Kentucky.
RELATED STORIES: