A 19-year-old from Union is facing multiple charges.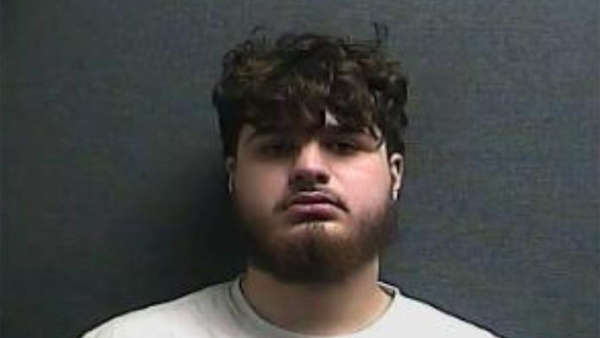 Eli Nunez. Photo provided.
(Florence, Ky.) - An arrest has been made following a shooting incident at a fast food restaurant in northern Kentucky.
Florence Police today announced the arrest of Eli Nunez.
The 19-year-old from Union, Kentucky is charged with Assault 1st Degree (Attempt), Wanton Endangerment 1st Degree, and Criminal Mischief 1st Degree.
The charges stem from an incident at the Taco Bell location on U.S. 42 in Florence last Friday evening.
According to Florence Police, Nunez pointed a handgun at a vehicle during what was supposed to be a meeting to sell a video game. When the vehicle fled, Nunez followed to the Taco Bell location, where he allegedly fired shots towards the vehicle.
No one was struck by the shots, but the reporting subject's vehicle was struck at least once.
Nunez is currently held in the Boone County Detention Center.
RELATED STORIES
Police Investigating Shooting Incident at Fast Food Restaurant in NKY