The Ohio River is expected to crest at 54.5 feet by Thursday morning, which is leading to high water on area roads.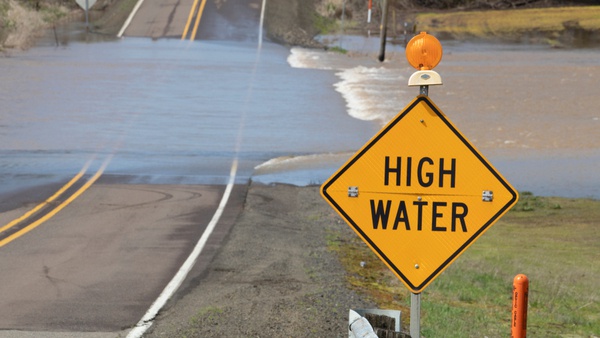 Shutterstock photo.
(Dearborn County, Ind.) – As expected, some area roads are closed due to high water.
According to the Dearborn County Sheriff's Office, the following roads closed as of Tuesday morning:
East Laughery at Shiloh Lane
East Laughery at Gregory Road
Park Avenue at Cross Road
Cole Lane crossing into Ohio County.
State Road 56 in Aurora is closed but has a detour in place (Judiciary to a left on Fourth or Fifth Street back to 56).
Lawrenceburg Road (Between U.S. 50 and Miamiview) in Miami and Whitewater Townships
A Flood Warning is in effect until further notice for the Ohio River at Cincinnati The Ohio River is expected to crest at 56 feet by Thursday morning then fall below flood stage (52 feet) by Saturday evening.
Motorists are reminded to never drive through high water.
Check back for updates.
RELATED STORIES